Drunk Russian Soldier Detonates Grenade At Party Following Return From Ukraine War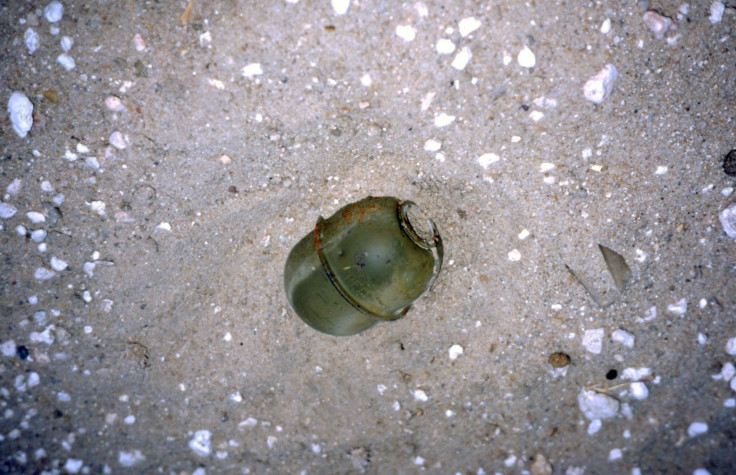 KEY POINTS
A Russian soldier detonated a grenade after drinking at a party Sunday
He was injured in the incident and received assistance from doctors
The soldier is facing a criminal case for illegal possession of a weapon
A soldier in Russia's western Krasnodar region who had just returned from the invasion of Ukraine is now facing criminal charges after causing a grenade to go off inside a crowded apartment during a party over the weekend, according to reports.
The man, identified as 34-year-old volunteer Kirill P., had already "drunk a lot" when the incident occurred Sunday in a residential building along Turgenev Street in Krasnodar's administrative capital, Telegram news source Beware the News reported.
Kirill, who had recently returned from the combat zone in Ukraine's partially Russian-occupied Donetsk province, received shrapnel wounds as a result of the blast caused by an RGD-5 grenade and was treated by doctors.
Meanwhile, the soldier's drinking companions and the children in the apartment at the time of the incident were not injured.
Another grenade was reportedly found at the site later, but it was neutralized by engineers.
Kirill faces a criminal case under Article 222 of the Russian Criminal Code, or illegal possession of weapons, in relation to the incident.
In another story, a Russian soldier evaded military service and stayed at a bar for nearly two weeks so he could take a break.
Vitaly Ryazanov was sentenced to two years in a penal colony over his unauthorized escapade to Russia's western Vladimir region last October.
Ryazanov, a native of the nearby region of Lipetsk, was mobilized by the Izmalkovsky district military commissariat on Sept. 28.
A few weeks later, on the night of Oct. 18, Ryazanov climbed over his training center's fence "in order to temporarily evade military service and take a break from performing his duties, without good reason and a combination of difficult life circumstances," the Vladimir Garrison Military Court said in its verdict on Ryazanov's case.
The draftee initially stayed at a cafe not far from his unit, but he later moved to a bar called Slavyanka in Kovrov, a city in Vladimir, after the cafe closed.
Military police detained Ryazanov on Oct. 30 when he and two other mobilized personnel allegedly began to "disturb public order" at the establishment.
Ryazanov reportedly drank alcohol and slept on top of tables during his 12-day stay at Slavyanka.
Meanwhile, his colleagues were sent to the border with Ukraine in Russia's Belgorod region via train.
Ryazanov fully admitted his guilt following his detainment, claiming in a testimony that he left his unit to "take a break from military service and continue to drink alcohol."
He ended up receiving a two-year sentence for the unauthorized abandonment of his unit during mobilization under Article 337 of Russia's Criminal Code — an offense that carries a maximum penalty of seven years in prison.
The Vladimir Garrison Military Court lowered Ryazanov's crime from serious to moderate after it was unable to find any aggravating circumstances.
During sentencing, the court recognized Ryazanov's repentance, lack of a criminal record and state of health, among other things, as extenuating circumstances.
"He was aware of the illegality of his actions. At the same time, he did not have the goal of evading military service at all, but only wanted to temporarily take a break from military service," the court's verdict read.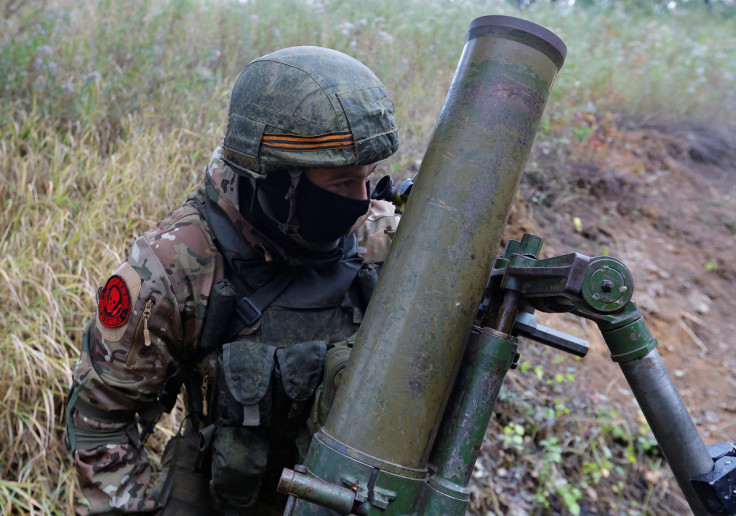 © Copyright IBTimes 2023. All rights reserved.