Is Dubai Safe For Female Travelers? Norwegian Woman Jailed Over Rape Report Warns Others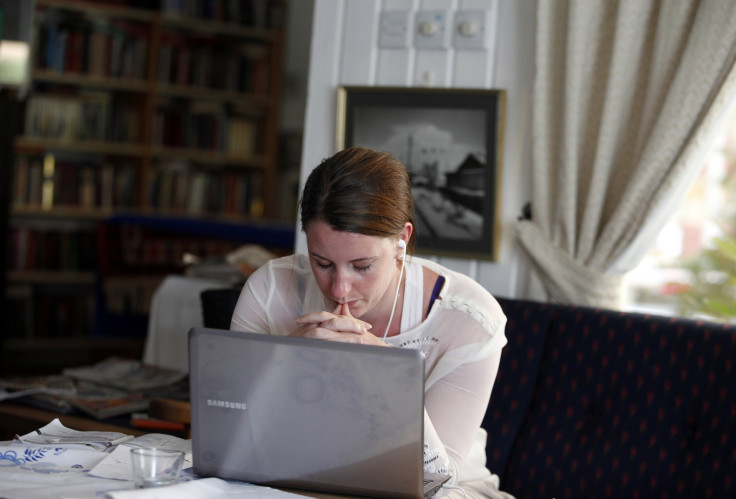 Human-rights groups are up in arms after a 24-year-old Norwegian woman who had reported her rape to police in Dubai -- only to find herself charged with engaging in extramarital sex, alcohol consumption and perjury -- was sentenced to 16 months in jail Wednesday.
The case underscored an increasing gap between the United Arab Emirates' much-hyped modernity and its little-publicized traditional legal system, which is strongly influenced by the tenets of Islam. It also sparked concerns for many females who considered the cosmopolitan emirate a safe destination for both business and leisure travel.
Interior designer Marte Deborah Dalelv's nightmare began in early March when she flew to Dubai on a business trip and was raped by a colleague after a night out. She assumed the best course of action would be to report the incident to the Dubai police, but soon found herself stripped of her passport and wallet and charged on three counts, including sex outside of marriage.
Dalelv received a 16-month sentence this week, while her attacker received just 13 months for extramarital sex and alcohol consumption. Both were let go from their jobs at Al Mana Interiors for "drinking alcohol at a staff conference that resulted in trouble with the police," according to CNN.
Holed up in the Norwegian Seaman's Center in Dubai awaiting an appeal this September, Dalelv decided it was time to speak out to warn other Western women of the perils they could face under the UAE's Islam-based legal system.
"Dubai seems like a Western city, but what a lot of tourists don't know, for example, [is] that it's not legal for them to drink alcohol," she told Reuters. Dalelv said her guilty verdict last week came as a complete shock. "We had a DNA report, we had a medical report ... and [the Dubai officials] still didn't believe me."
The UAE's two main English-language newspapers have yet to cover the case, although it has dominated headlines in Norway and around the world. Many have expressed highly critical views of the Gulf State, including Norway's foreign minister, Espen Barth Eide, who said the verdict was "contrary to human rights and the basic sense of justice."
Dubai has emerged in the last decade as a luxurious tourism destination where foreign workers and visitors far outnumber the local population. However, its glitz and glam often mask deeply conservative laws that have caught several foreigners out in recent years.
The U.K.-based Emirates Center for Human Rights, or ECHR, said the incident was just the latest in a long line of cases involving women who have claimed to have been the victims of rape and then have suffered prosecution themselves.
Last December, a British woman who alleged three men had raped her was fined for drinking alcohol. Police charged another British woman with public intoxication as well as sex outside of marriage in 2010 after she told authorities she was raped by an employee at a Dubai hotel. In 2008, an Australian woman was sent to prison for 11 months after reporting that she was drugged and gang-raped. Other foreigners have been jailed for minor offenses such as public displays of affection.
ECHR Campaign Manager Rori Donaghy said the latest incident demonstrated that the current legal system prohibits any justice in cases of sexual violence against women. "If the UAE is to be taken seriously in its commitment to protecting the rights of women, authorities must reform a legal system which affords little protection to victims of rape. As it stands, if the laws are not reformed, authorities in the UAE are simply using the rights of women as a form of pinkwashing to protect themselves against wider criticism of their human-rights record."
Meanwhile, Human Rights Watch said the UAE was backsliding in its 2013 World Report. "If the UAE keeps violating basic human rights and core international prohibitions, it will do major damage to its reputation," warned Sarah Leah Whitson, Middle East director.
Reputation damage is exactly what many campaigners on social media hope to do by putting pressure on both the UAE government and its vital tourism industry. One Facebook page calling for Dalelv's immediate release had almost 50,000 likes Sunday night, while another page calling for an all-out boycott of Dubai had a little more than 1,600 likes. A similar petition at Avaaz.org had nearly 70,000 signers.
© Copyright IBTimes 2022. All rights reserved.
FOLLOW MORE IBT NEWS ON THE BELOW CHANNELS