Duke Basketball: Cruising To Sweet 16 Inevitable For Blue Devils?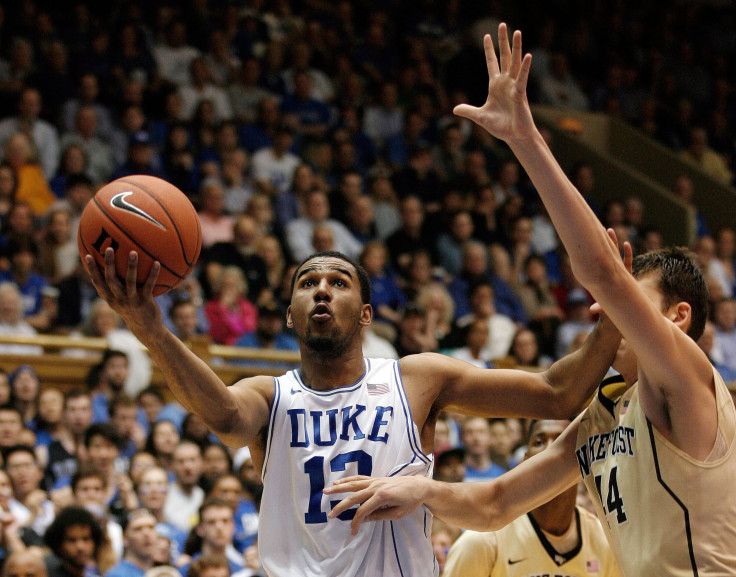 Duke is one of the favorites in the 2015 NCAA Tournament, having been named the No.1 seed in the South region. While it won't be easy for them to reach the Final Four, the Blue Devils might not have a very difficult time surviving the first weekend of March Madness.
In the last few years, Duke has had their share of disappointing finishes in the tournament. In 2014, they were victims of the year's biggest upset, losing to No.14-seeded Mercer in the Round of 64. The Blue Devils were also knocked off in their first game of the 2012 NCAA Tournament, but this year's team is much more likely to reach the Sweet Sixteen.
The historical percentages are in Duke's favor. Only 12 percent of No.1 seeds haven't reached the Sweet Sixteen, and 70 percent have made it to the Elite Eight.
After being upset by Notre Dame in the ACC Tournament, Duke has just four losses as they enter the Round of 64. The four Blue Devils teams that have failed to reach the Sweet Sixteen since 2007 averaged more than eight losses per season, but head coach Mike Krzyzewski has been able to lead his best teams to multiple tournament victories.
It will be nearly impossible for No.16-seeded Robert Morris to upset Duke on Friday. A No.16 seed has never made it to the Round of 32, and the Blue Devils enter the contest as 22.5-point favorites. The Colonials have played four games against NCAA Tournament teams this season, losing all four contests by an average of 25 points.
Duke's third-round matchup won't be as easy as their second-round contest, but they'll be comfortable favorites against either St. John's or San Diego State. The Blue Devils have already handled the Red Storm, topping them by nine points at Madison Square Garden on Jan. 25. The Aztecs won't be an easy out, but the Blue Devils should be able to defeat a team with the 305th ranked offense in the nation.
St. John's hasn't been successful against opponents ranked in the Top 25, going 0-5 against such teams and losing by an average of 18.8 points per game. San Diego State has wins against Utah and Wyoming, who was ranked No.25 at the time of their matchup. But they've lost three of their last four games against tournament teams.
The first weekend of games won't take place at Cameron Indoor Stadium, but Duke will essentially be playing a home game. The Blue Devils are set to play at Time Warner Cable Arena in Charlotte, North Carolina, which is just 141 miles away from their home court. The Blue Devils were nearly unbeatable in front of their home fans this season, going 15-1.
Even if they struggle at times, Duke is probably too talented to lose on Friday or Sunday. Jahlil Okafor has been the most dominant offensive force in the country, scoring 17.7 points per game on 66.9 percent shooting from the field. The Blue Devils convert on 38.6 percent of their three-point attempts, making them very tough to beat.
Other than a two-game losing streak to North Carolina State and Miami in mid-January, Duke has been dominant against unranked opponents. In their last five games against teams not ranked in the Top 25, the Blue Devils have won by an average of 27 points.
© Copyright IBTimes 2023. All rights reserved.