DuPont To Pay $1.6M To Ohio Woman Who Claimed Chemical In Drinking Water Led To Her Kidney Cancer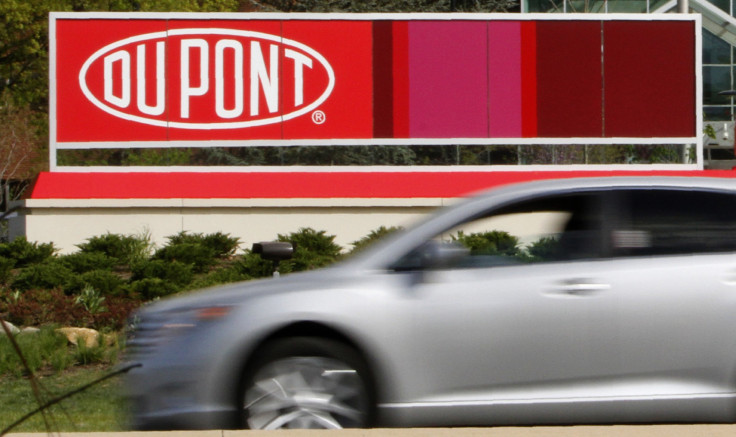 An Ohio jury awarded $1.6 million to a woman who alleged that chemical from a DuPont Co. plant leaked into her drinking water, leading to contamination that caused her kidney cancer. However, DuPont argued that Carla Marie Bartlett's exposure to the chemical was inadequate to cause health problems and there could be other factors that led to her cancer.
As many as 3,500 people filed lawsuits against the company for dumping perfluorooctanoic acid or C8 into the Ohio River, which they said caused them diseases associated with the chemical. But 59-year-old Bartlett's case was reportedly selected to serve as one of the forerunner trials that would determine how DuPont should go ahead against the other plaintiffs. While DuPont is the named defendant in the case, a recent spin-off of its performance chemicals segment, Chemours Co., will bear DuPont's responsibility, according to reports.
The jury did not find that DuPont acted with malice in the dumping of C8, which was used to make Teflon at the company's plant in Parkersburg, West Virginia, Bloomberg reported.
Michael Papantonio, Bartlett's attorney, said she was satisfied the verdict. "She understands that she did good for the communities all up and down the Ohio River," Papantonio said, according to the Associated Press (AP).
Papantonio added that the verdict was evidence for those who argued that C8 is "bio-persistent," referring to its presence in the bloodstream years after contamination, AP reported.
Janet Smith, a spokeswoman for Chemours said that the company was disappointed by the ruling. Smith also said that the company would keep defending against Bartlett's allegations in motions, on appeal and in other C8 lawsuits, Reuters reported.
© Copyright IBTimes 2023. All rights reserved.