Eagles, QB Sam Bradford In Contract Extension Talks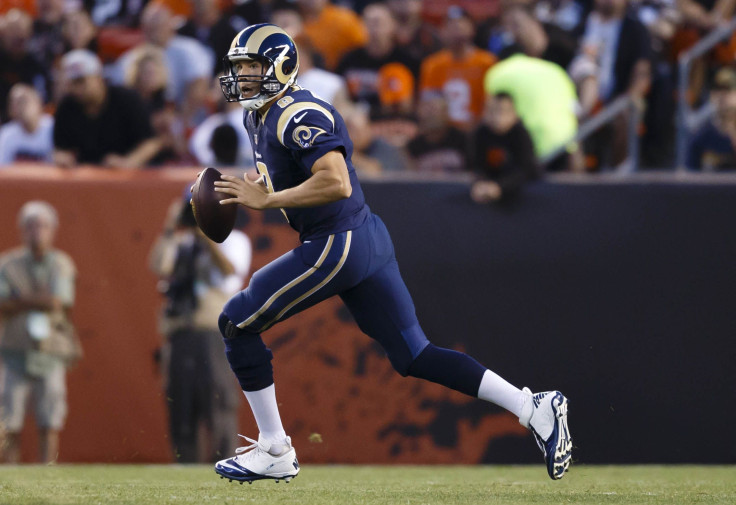 The Philadelphia Eagles want to retain quarterback Sam Bradford for the long term, reports state. Both sides are in preliminary negotiations for a probable contract extension, but Albert Breer of NFL Media reported via the league's official website that "no real progress was made" in a recent round of talks.
Bradford was acquired by the Eagles in an offseason trade with the St. Louis Rams, who received quarterback Nick Foles in the deal.
According to the same report, the Eagles may offer Bradford an "incentive-laden deal" considering he has gone through two anterior cruciate ligament (ACL) injuries to his left knee in his NFL career. The most recent one happened last year, causing him to miss the entire 2014 season. He played in just seven games the year before that, after tearing his ACL midseason of 2013.
The 27-year-old Bradford, who was the No. 1 overall pick in the 2010 NFL Draft, threw for 3,500-plus passing yards in the two years (2010 and 2012) that he was healthy and played all 16 games of the regular season. He was on pace for two more 3,000-plus passing yards seasons but played in just 10 games in 2011 and 7 games in 2013 due to the injuries.
Bradford is owed $12.98 million for the 2015 season if his current contract is not restructured.
© Copyright IBTimes 2023. All rights reserved.