Ebola Cure Found? Gavi, Merck Sign $5 Million Deal For Experimental Vaccine Days After New Case Emerges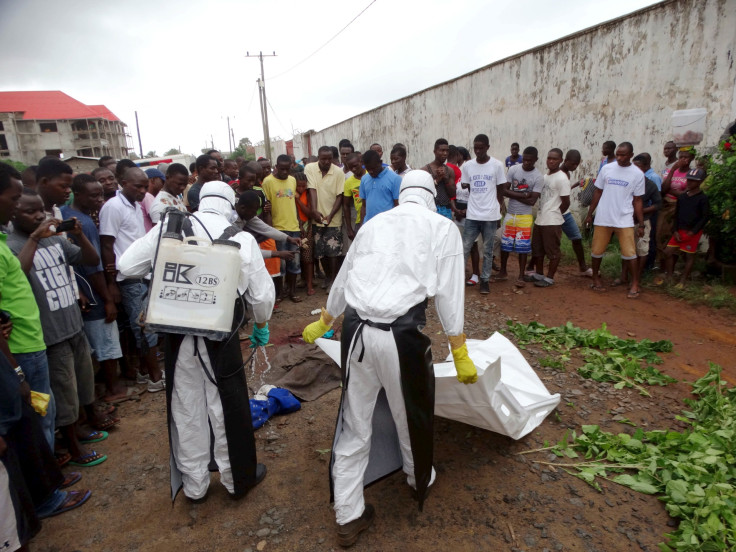 The drug VSV-ZEBOV is still in late-stage clinical trials, but it's promising enough for immunizing people against the deadly Ebola virus that Gavi, the global alliance for vaccines, has signed a $5 million advance purchase agreement with drug company Merck. The agreement, announced Wednesday at the World Economic Forum in Davos, Switzerland, would give Gavi the ability to begin buying and stockpiling the vaccine ahead of future potential outbreaks.
The announcement comes less than a week after the World Health Organization declared the outbreak in West Africa to be over. A day later, Sierra Leone said it had discovered a new case of the virus that officials said may have affected more than 100 people.
Under the terms of the deal, the vaccine is supposed to be submitted for licensure by the end of 2017. Only after its approval would Gavi (the Global Alliance for Vaccines and Immunization) be able to start buying the vaccine, although the deal also stipulates that Merck will make 300,000 doses available beginning in May for experimental and emergency use, a release on Gavi's website said.
"The most recent Ebola-related death in Sierra Leone and the fact that we know the reservoirs of Ebola still exist, underline why we must learn lessons from the devastating impact of the crisis and ensure we are better prepared for infectious disease outbreaks," Seth Berkley, CEO of Gavi, an international organization that aims at bringing vaccines to developing countries, said in a statement. "The world is still worryingly underprepared for potential future health threats, and a change of mindset is required to ensure we invest in research and development today to protect ourselves in years to come."
More than 11,300 people died in the Ebola epidemic in West Africa, which started in March 2014 and primarily struck Liberia, Sierra Leone and Guinea. Ebola is a virus that researchers believe is first transmitted to humans from an infected animal, such as a bat, but then spreads among people through direct contact with bodily fluids like blood and objects like needles. It leads to symptoms like fever, vomiting and inexplicable bleeding and bruising, and has an average survival rate of about 50 percent.
There is no FDA-approved vaccine for Ebola, and prior to the outbreak in West Africa, vaccines were only in the early stages of development. The VSV-ZEBOV vaccine developed by Merck was first engineered at the Public Health Agency of Canada, and it is still in Phase 3 of clinical trials, the furthest along of any other vaccine. Results from a trial in Guinea involving about 4,000 people showed that it protected them fully after 10 days.
© Copyright IBTimes 2023. All rights reserved.