Ebola Outbreak: Australia To Send Volunteers To Sierra Leone Hospital After Assurance From UK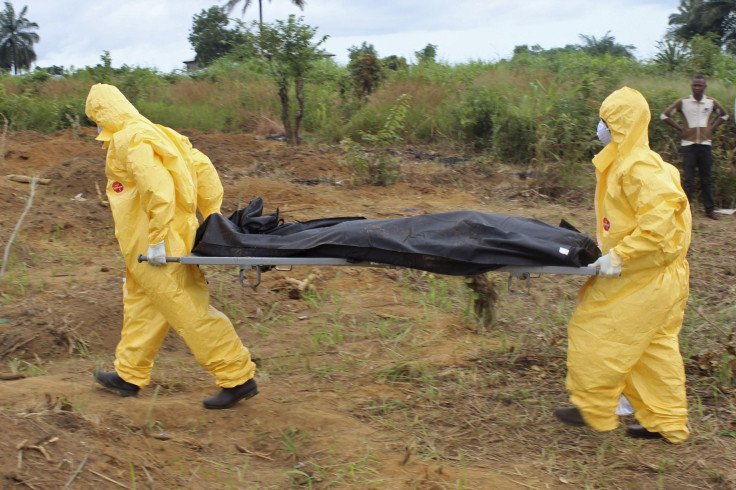 Australia will dispatch health care workers to staff a hospital being built to treat Ebola patients in Sierra Leone, Prime Minister Tony Abbott said Wednesday. The announcement comes after Australia, which is partly funding the hospital's creation, had in the past rejected requests from the U.S. and UK to send personnel to help combat the deadly virus in West Africa.
The 100-bed treatment center, being built by Britain, will be ready by the end of this month. Australia has contracted a private company, Aspen Medical, to run the Ebola treatment clinic, Reuters reported. The Australian government said that only doctors and nurses who volunteer for the job will be sent to Sierra Leone and that no one will be forced to take the assignment. Australia will also reportedly pay nearly $17.5 million to staff the clinic in Sierra Leone.
"We anticipate about 240 staff required to do the job," Abbott told reporters in Sydney, according to Reuters. "Most of them will be locally engaged. Some will be international and it's quite possible, even likely, that some will be Australian."
Abbott reportedly said that Australia had changed its decision to not send health care workers to West Africa after Britain guaranteed treatment for Australian health care workers if they are infected with the deadly virus during their stay in Sierra Leone.
"In the last few days, we have had assurances from the United Kingdom they would treat any Australian who is working in the Ebola-impacted parts of West Africa as though he or she were a citizen of the United Kingdom," Abbott told reporters, according to The Associated Press, or AP.
Any infected Australian worker will be sent to Britain for treatment or to Germany under a British arrangement, The Sydney Morning Herald reported, citing officials.
Australia recently came under fire over its response to Ebola, which has so far claimed the lives of nearly 5,000 people. It became the first developed country to suspend entry visas for people from Sierra Leone, Guinea and Liberia -- the three most Ebola-affected countries.
"There are many Australians who wish to volunteer to use their skills, committed and capable doctors and nurses who wish to help in the fight against Ebola," opposition leader Bill Shorten said, according to Reuters. "However, we believe that the government, whilst this is a welcome, overdue step, has not gone as far as it should to help tackle the scourge at the source."
© Copyright IBTimes 2023. All rights reserved.