Ebola Rebounding In Sierra Leone? Virus Transmissions Still 'Widespread' In Freetown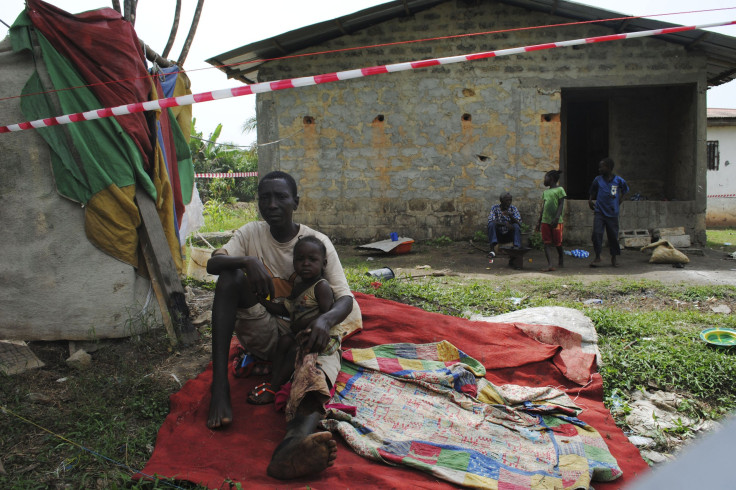 Despite making great strides in the fight against West Africa's deadly Ebola outbreak, health officials now fear that a moderate spike in new cases in some areas could mean the virus is seeing a resurgence. In Freetown, the capital city of Sierra Leone, health workers this week saw a previously empty Ebola treatment center suddenly full again.
"In the past week, there have been more than triple the numbers of the previous week, with 65 new proven Ebola cases in the Freetown area," Dr. Felicity Fitzgerald of the University College London Institute of Child Health wrote Tuesday in the Telegraph. "Surveillance teams are in the process of tracking where this latest nasty surge has arisen from -- worryingly, they are not all from the same geographic location."
Transmissions in Sierra Leone remained "widespread" in the week ending Feb. 15, with the majority of new cases arising in the country's capital, according to the latest numbers from the World Health Organization. A cluster of infections in one area of the city was likely to lead to more cases, the health agency said. The density and poverty of the city has fueled the spread of new Ebola infections there in recent months. By many accounts, Freetown, with just two nurses for every 10,000 people and the highest maternal mortality rate in the world, was among the most ill-equipped cities to handle Ebola.
The second week in February saw a total of 128 confirmed cases of Ebola across Guinea, Liberia and Sierra Leone. Guinea saw its first week-to-week decline since January, with 52 new cases, just a few less than the previous week.
Since this latest outbreak of the disease was first surfaced last March, over 23,000 cases have been reported in West Africa, with over 9,000 deaths. WHO officials said people ages 15 to 44 were three times more likely than children under 14 to be affected by Ebola.
Overall, the outbreak has been contained, but health officials remain concerned. "Good progress is being made, but the outbreak still presents a grave threat," Dr. David Nabarro, the United Nations special envoy on Ebola, told the New York Times earlier this month. "We have to really work hard to get to what we call zero-zero — zero cases, zero transmissions."
Liberia on Sunday lifted its nationwide Ebola curfew, which has been in place since August. President Ellen Johnson Sirleaf ordered the country's borders to reopen.
"We are seeing some light after the massive Ebola crisis here," said Tolbert Nyenswah, the assistant minister of health for preventive services, according to Voice of America. "Things are improving. And so, the economy of the country has to restart, the president has lifted the curfew, and kids have to go back to school."
© Copyright IBTimes 2023. All rights reserved.
FOLLOW MORE IBT NEWS ON THE BELOW CHANNELS