Ebola Vaccine 2015: Guinea Seen As Best Hope For Preventative Drug Trials, But Time Is Running Out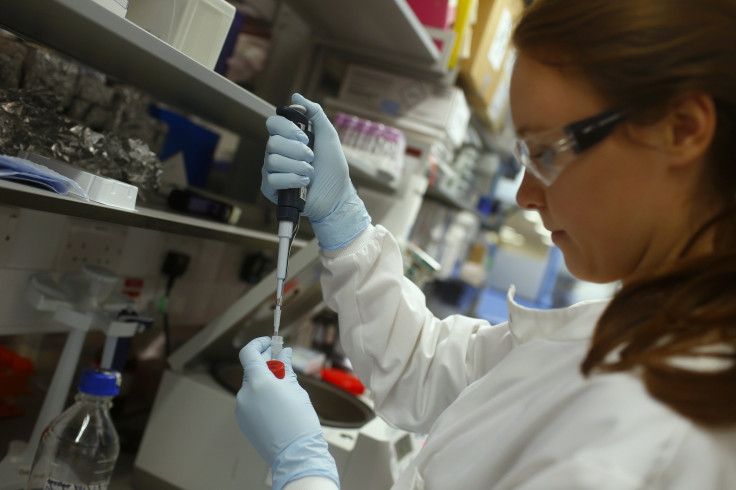 Health officials' best bet for discovering a vaccine for Ebola lies with the West African country of Guinea, where the outbreak that has killed an estimated 10,500 over the past year began, and the place that researchers largely ignored when it came time for drug trials. As researchers race to find a vaccine before the window of opportunity closes – essentially, before the epidemic is brought to an end -- scientists with the World Health Organization are beginning to test a vaccine in Guinea manufactured by researchers in the U.S. and Canada.
"We are firmly convinced we will get results," Dr. Marie-Paule Kieny, a senior WHO official leading the Guinea vaccine trials, told Global News. "There are enough cases. We are scaling up." Researchers at first overlooked Guinea as a place to test Ebola drugs in part because the country's health infrastructure lagged behind its neighbors. Also, many of the areas affected by the deadly virus were initially reluctant to cooperate with Ebola responders, according to Global News.
The outbreak that enveloped West Africa last year has all but ceased. New infections have dipped to fewer than 100 cases per week, one-tenth of what health officials were seeing last fall. To date, more than 25,550 people across Guinea, Liberia and Sierra Leone have been infected with Ebola. Nearly half of those cases resulted in death.
While the decline in cases has certainly been celebrated, researchers fear that as the outbreak wanes, so does researchers' chance to study and test potential life-saving vaccines. "You cannot test a vaccine for Ebola if there's no Ebola," Dr. Charlie Weller of the Wellcome Trust in the U.K., which has been funding Ebola vaccine research, told the Toronto Star. "You need an active epidemic, which is why there has been such a global collaborative effort to start these trials as quickly as possible." In initial trials, the vaccine being tested in Guinea – VSV-ZEBOV – showed promise in boosting immune response against Ebola in people taking the drug.
Researchers have said a successful Ebola vaccine that can block the virus from infecting healthy people is the only way to avert future outbreaks. Two vaccines have had successful first human trials, and several candidate drugs are in various stages of development.
© Copyright IBTimes 2023. All rights reserved.