EgyptAir Flight 804 Update: French Vessel Laplace Detects Signals Believed To Be From Crashed Plane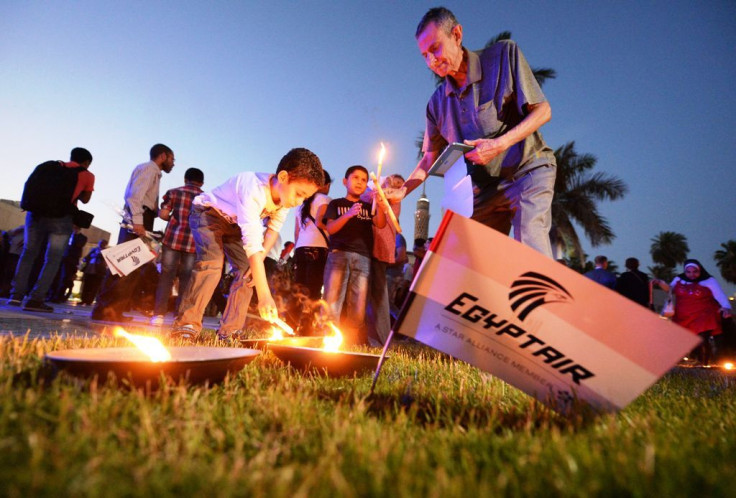 UPDATE: 7:04 a.m. EDT — A French ship has picked up signals from under the Mediterranean Sea believed to be from black boxes of EgyptAir Flight 804, which went down last month, the Associated Press reported.
The Egyptian Civil Aviation Ministry, citing a statement from the committee investigating the crash, said that the ship Laplace received the signals, according to AP. The ministry reportedly added that a second ship, John Lethbridge, which is affiliated with the Deep Ocean Search firm, will join the search team this week.
Original story:
The crash of EgyptAir Flight 804 has renewed discussions about flight recorders or black boxes that can be ejected from an aircraft during an accident. A top engineer at Airbus said the move would speed up search and recovery efforts, according to reports Tuesday.
An extensive search for black boxes of the downed EgyptAir Airbus A320 is ongoing in the Mediterranean Sea, where the plane crashed with 66 people on board.
While investigators said their main goal is to find the bodies of the victims, they are also looking for the black boxes of the MS804 because batteries of the flight recorders last only about a month. Black boxes contain crucial data and recordings that could explain the cause of the May 19 crash.
"This reinforces our overall approach to find solutions to get data out of accidents as soon as possible," Charles Champion, executive vice president for engineering at Airbus' plane-making unit, reportedly said.
The idea of ejectable black boxes was mooted after an Air France A330 jet crashed killing all 228 people aboard in 2009. The need for such flight recorders was again brought into discussion after the March 2014 disappearance of Malaysia Airlines Flight MH370 that was carrying 239 people on board.
"If we have a deployable recorder it will be much easier to find," Champion said at a media event. "We have been working on that and this only reinforces our overall approach."
Meanwhile, the United Nations' aviation agency, the International Civil Aviation Organization, has called for important data to be restored in a "timely manner" from aircraft delivered after 2021. And, airliners and manufacturers will have to decide whether to meet that goal through ejectable black boxes or other technology.
While Airbus seems positive about the ejectable flight recorders, Boeing has been more skeptical, citing examples where such black boxes have failed on warplanes. Ejectable flight recorders have been used in the military. However, experts have reportedly expressed concern about their safe use on civil airliners, saying they could be ejected accidentally triggering further risks.
In another development, Egyptian officials confirmed that Flight 804 sent out a distress call while it went down into the Mediterranean. In a statement published Sunday on the national State Information Service website, authorities said they had "received satellite reports indicating receiving an electronic distress call from the plane's emergency locator transmitter."
Flight 804 was on its way to Cairo from Paris and disappeared from radar shortly after it entered Egyptian airspace. The plane reportedly swerved before crashing into the sea. Investigators have found over 80 pieces of human remains, some of which had burn marks indicating that the crash was likely caused by an explosion. Terrorism has not been ruled out in the case.
© Copyright IBTimes 2023. All rights reserved.