EgyptAir Flight 804 Update: Signal Detected, Possible Discovery Of Fuselage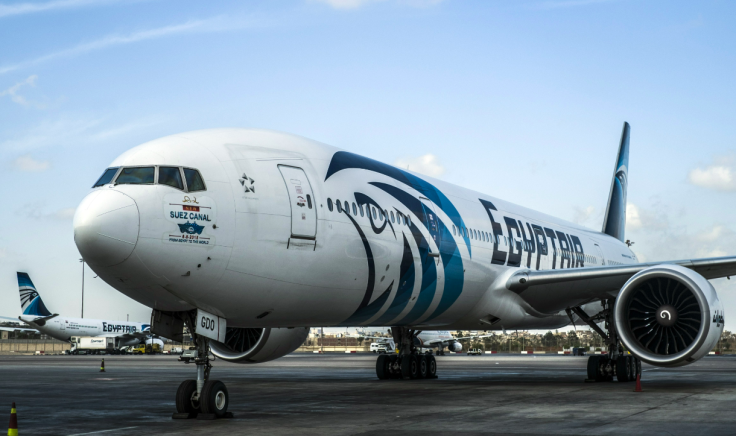 As Egyptian authorities investigate the crash of EgyptAir Flight 804, there was a significant breakthrough: Searches detected an emergency signal from the wreckage, the Wall Street Journal wrote in an exclusive report Thursday. It could help searchers find the aircraft's fuselage on the bottom of the Mediterranean Sea.
Until now, only small pieces of debris and human remains were discovered. The remains are being tested at a forensic lab so they can potentially be identified using DNA.
The deformed metal from the wreckage was also sent for analysis, as it could reveal whether the flight broke apart midflight or crashed into the sea in one piece. It also might reveal if any explosives were used to down the aircraft.
The detection helped investigators zero in on a search zone, which now has a radius of about three miles, investigator Capt. Ayman Al Moqadem told Egypt newspaper Al Ahram. Before that, the search area was much larger.
The black boxes have not yet been located, but investigators are determined to keep looking. "There are many examples in similar air accidents when 30 days passed without finding the box yet ... these planes' black boxes were found," EgyptAir's Deputy Chairman Ahmed Adel said.
France and Italy reportedly have sent a ship with instruments that could help detect wreckage 3,000 meters (10,000 feet) under the sea. "The objective is to go extremely quickly so they can find the boxes that are probably in very deep waters," a source told the Guardian Wednesday. The U.S. Navy was not asked to help.
It's unknown what (or who) caused the crash. For now, nothing has been ruled out. There were 66 people aboard, including passengers and crew, when the Airbus Group SE A320 aircraft traveling from Paris to Cairo crashed May 19. There were 30 Egyptians and 15 French on the plane.
Follow me on Twitter @mariamzzarella
© Copyright IBTimes 2023. All rights reserved.