Egyptian Military Wants Russian Intelligence Tracking System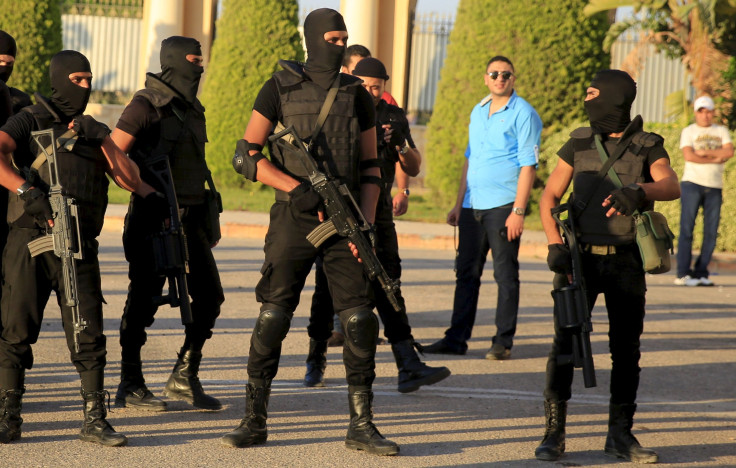 Egyptian special forces want to acquire a Russian intelligence system that can track enemy coordinates through radiolocation and satellite navigation systems, according to the press service for Russia's Central Military District, Russian outlet Sputnik News reported Monday. The news came after a group representing the Egyptian military attended a counterterrorism training session in Russia.
"We watched the Strelets intelligence system in operation… We liked the system, and we would like to have it at our forces' disposal," the head of an Egyptian delegation said, according to Sputnik. The intelligence system known as Strelets has been used for air defense in Russian helicopters, according to Aviation Week. The counterterrorism training session in Russia featured about 1,200 soldiers and 400 pieces of military equipment.
Egypt Overview | FindTheData
Meanwhile, Egypt has begun to receive parts of a $1.3 billion aid package from the United States as talks between the two nations were restarted amid increased extremist activity in the Sinai Peninsula. The U.S. delivered eight F-16 fighter jets to the Egyptian military last week to help its fight against terrorist activity, most notably against groups that have pledged allegiance to the Islamic State group. Seventeen Egyptian soldiers and 100 Islamic State group militants died in one particularly bloody battle in early July, according to the BBC.
"The F-16s provide a valuable capability that is needed during these times of regional instability," said U.S. Army Maj. Gen. Charles Hooper, the U.S. Embassy's senior defense official in Cairo, in a statement Thursday. "America's commitment to a strong relationship with Egypt is demonstrated by continued cooperation and capability-sharing between our two countries. Extremists threaten regional security, and these weapon systems provide a new tool to help Egypt fight terrorism."
Over the weekend, United States Secretary of State John Kerry met with Egyptian officials to continue talks between the nations that were put on hold for six years amid political instability in the country. "Egypt remains vital ... to engagement and stability in the region as a whole," said Kerry on Sunday, according to Reuters. Relations between the U.S. and Egypt, one of Washington's closest allies in the region, cooled after Islamist president Mohamed Morsi was ousted in 2013.
Kerry said the United States had already sent Apache helicopters, attack boats, armored vehicles and other weapons systems to Egypt this year and that more aid and support was planned, according to the Military Times.
© Copyright IBTimes 2023. All rights reserved.