EIA lifts oil, gasoline price forecast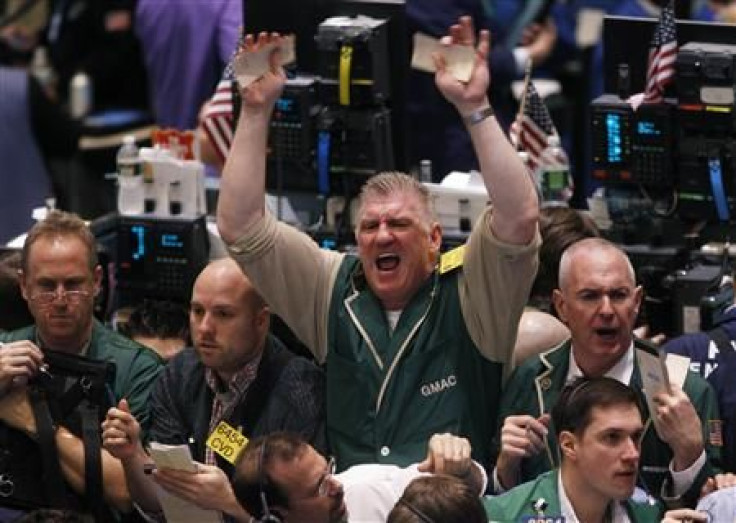 The U.S. Department of Energy forecasts oil prices to average $105 a barrel in 2011, and said there is a 25 percent chance that gasoline prices will exceed $4 a gallon this summer.
The Energy Information Administration (EIA), the department's statistical arm, raised its forecast for the average cost of crude oil to refiners to $105 per barrel this year, up $14 from earlier projections.
Continuing unrest in Libya as well as other North African and Middle Eastern countries has led to the highest crude oil prices since 2008, the EIA said on Tuesday. EIA expects continued tightening of world oil markets over the next two years, particularly in light of the recent events in North Africa and the Middle East, the world's largest oil producing region.
West Texas Intermediate (WTI) oil, the U.S. benchmark grade, will average $102 a barrel this year, up by $9 per barrel forecasted earlier, according to EIA. In 2012, WTI will average $105 a barrel.
WTI and other crude oil spot prices have risen about $15 per barrel since mid-February partly in response to the disruption of crude oil exports from Libya, the U.S. government's energy forecaster said.
The EIA's forecast assumes U.S. real gross domestic product (GDP) grows 3.3 percent in 2011 and 2.8 percent in 2012, while world real GDP (weighted by oil consumption) grows by 3.8 percent and 3.7 percent in 2011 and 2012, respectively.
On Tuesday, oil prices fell 0.64 percent to $104.77 a barrel in New York on conflicting and vague reports that Gaddafi and Libyan rebel groups may be in negotiations to settle on a peace deal.
The current situation in Libya increases oil market uncertainty because, according to various reports, much of the country's 1.8-million barrel per day total liquids production has been shut in and it is unclear how long this situation will continue, the EIA said. The market remains concerned that the unrest in the region could continue to spread.
U.S. gasoline prices should average about $3.56 a gallon in 2011, 77 cents higher than the 2010 average and up 40 cents from prior forecast. During the peak summer driving season from April through September, gasoline prices should average about $3.70 a gallon, the EIA said.
There is also significant uncertainty surrounding the forecast, with the current market prices of futures and options contracts for gasoline suggesting a 25-percent probability that the national monthly average retail price for regular gasoline could exceed $4.00 per gallon during summer 2011, it said.
Rising crude oil prices are the primary reason for higher retail prices, but higher refining margins are also expected to be a contributing factor, the EIA said.
© Copyright IBTimes 2023. All rights reserved.