Eid Al-Adha 2015: NYC Muslim Students Celebrate Victory As Public Schools Observe Religious Holiday For The First Time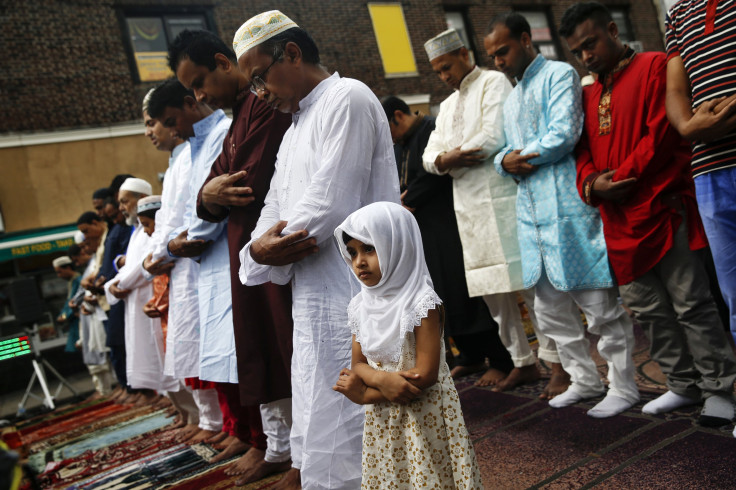 When Isabel Bucaram's daughter, Huyam, was in first grade at a New York City public school seven years ago, she had to miss a class field trip to see "The Nutcracker" ballet at Lincoln Center for the Performing Arts in midtown Manhattan because the trip fell on Eid, a Muslim religious holiday.
That's when Bucaram, a public interest attorney, decided to work for change. She talked to other parents and delved into a yearslong effort to lobby for Muslim holidays to be formally recognized in the country's largest public school system. She joined the Coalition for Muslim School Holidays and spent years talking to public officials and campaigning for change.
It's been a long seven years, but on Thursday, Bucaram's daughter, now in eighth grade, will have the day off from school -- alongside some 1.1 million other public school students in New York City's 1,800 schools. It's the first time the school system will be closed for Eid al-Adha -- a Muslim holiday that commemorates the completion of the annual hajj pilgrimage in Mecca -- since Mayor Bill de Blasio announced the policy in March.
"It's been so long since we started this. My kids are so excited about it. They feel good they don't have to miss school to celebrate the holiday -- and they won't have a ton of homework due the next day," said Bucaram. "It feels like a real holiday to them now."
New York City's public schools already close for major Christian and Jewish holidays, and another day off has been added for the Lunar New Year on Feb. 8, which is celebrated by Asian-Americans.
Muslims make up a significant portion of enrollment in New York City's schools. According to the New York City Department of Education, there are about 1 million Muslim residents across the five boroughs and about 10 percent of the students enrolled in public schools identify as Muslim. When de Blasio announced the change in March, he did so from PS/IS 30 in Brooklyn, where 36 percent of students were absent the last time Eid al-Adha fell on an instructional day.
There are several other school districts that close for Muslim holidays, in states like Massachusetts and New Jersey, for example. But the victory in New York, thanks to the school system's size and visibility, is seen as an important step toward inclusion and acceptance by some American Muslim activists.
"When these holidays are recognized, it's a sign that Muslims have a role in the political and social fabric of America," Ibrahim Hooper, a spokesman for the Council on American-Islamic Relations, told the New York Times in March.
To many American Muslims, the first Eid off marks a huge milestone during a time when some feel Islamophobia and anti-Muslim sentiment is particularly high.
"As an imam as well as a parent I am very happy," Imam Shamsi Ali, director of the Jamaica Muslim Center in Queens, told Agence France-Presse. "I'm sure this kind of policy from the government side will push Muslims further to feel a sense of belonging."
For Bucaram, the experience of working for change has solidified her patriotism. When she was in Algeria over the summer, she said she told friends and relatives about the new policy. "They were so awed," said Bucaram. "They said, 'Only in America,' in a positive way. I was so proud of that.
"My kids used to come to some of the rallies where we pushed for change, so it was a great lesson for them in civic participation," she added. "It let them know, if you want change, you can do something."
© Copyright IBTimes 2023. All rights reserved.