Eiffel Tower Shut After Intruder With Rucksack Spotted Ascending Monument, Reopens After Hours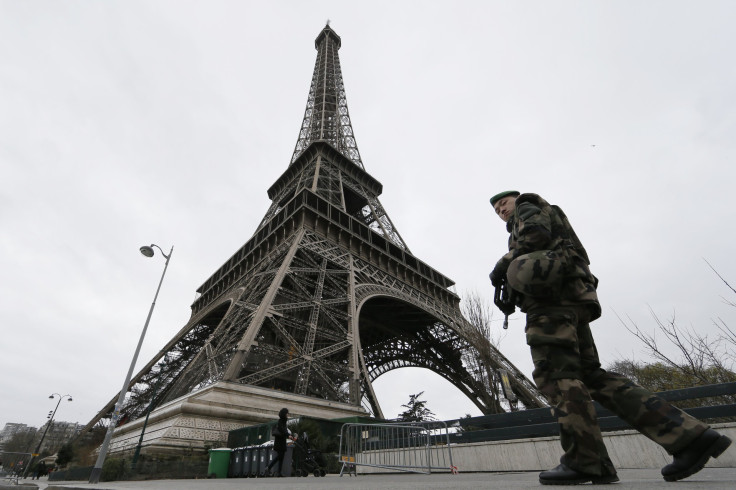 The Eiffel Tower in Paris was closed for several hours Sunday after a man carrying a rucksack was spotted ascending the iconic structure early morning. The intruder reportedly fled the scene by parachute before guards could reach the spot.
Anti-terrorism police arrived by a helicopter and a search operation was conducted throughout the area. Police evacuated the tower and no tourists were allowed in the monument amid fears that the suspect might have left behind "dangerous material," according to reports.
Firefighters arrived at the site, but "found nothing," a fire department spokesman said, according to Agence France-Presse. A police officer, who was not identified, reportedly said the intruder may have been an adventurer seeking to parachute off the 986-feet tower.
The monument was reopened early afternoon after the police failed to find anything suspicious, BBC reported.
Terrorists groups have threatened to attack the Eiffel Tower previously. Last June, French authorities said they foiled an al Qaeda plot aimed at the popular tourist attraction.
Security in the capital Paris also has been stepped up following recent attacks in the city. In January, 12 people were killed in a fatal assault on the satirical magazine Charlie Hebdo. In August, a gunman was subdued by passengers for trying to carry out mass shooting on a train from Amsterdam to Paris.
© Copyright IBTimes 2023. All rights reserved.