El Chapo Update: Mexican Drug Lord Will Likely Be Tried In Brooklyn Court For Drug Trafficking, Official Says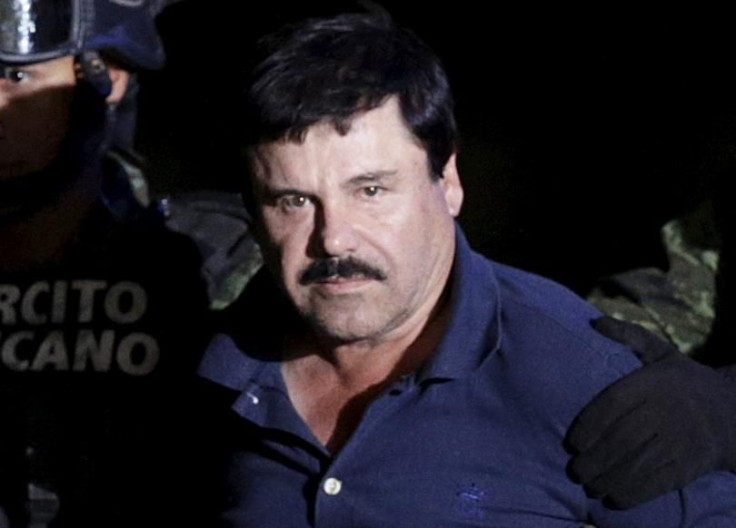 Mexican drug cartel leader Joaquin "El Chapo" Guzman would likely be tried in a federal court in Brooklyn if Mexico extradites him to the U.S., New York City's local media WPIX-TV reported Wednesday, citing a law enforcement official. Last month, Mexican President Enrique Peña Nieto said that the country wants to extradite its most notorious drug lord to the U.S. "as soon as possible."
Guzman has been indicted in Brooklyn as well as Chicago, Manhattan, Miami and other cities where his cocaine ring is believed to have extended. A 2014 indictment filed in Federal District Court in Brooklyn charged that Guzman helped run the world's largest drug-trafficking organization, called the Sinaloa cartel.
The indictment stated that the majority of the drugs trafficked by the cartel were imported into the U.S., the New York Times reported. Authorities also believe that Guzman's cartel may be the largest supplier of cocaine to the New York City area for years.
"The Sinaloa cartel's drug sales in the United States generated billions of dollars in profit," which were then laundered back to Mexico, the indictment stated, according to the Times.
Guzman has boasted to actor Sean Penn in a Rolling Stone magazine article: "I supply more heroin, more methamphetamine, cocaine and marijuana than anybody else in the world."
Penn reportedly interviewed Guzman in 2015, when the latter was in hiding in his hometown of Los Mochis, Mexico, following a daring escape from the high-security Almoloya prison in Mexico in July 2015.
Mexican authorities reportedly said that Penn's contacts with Guzman helped them track the fugitive and recapture him in January.
© Copyright IBTimes 2023. All rights reserved.