El Niño Flooding Along China's Yangtze River Kills Dozens, $550 Million In Damages Reported [PHOTOS]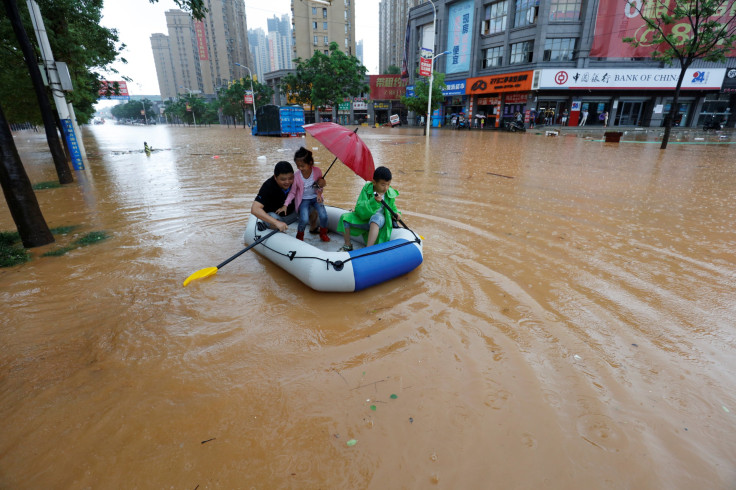 More than 35,000 people have been displaced and up to 25 people have died after days of heavy rainstorms along the Yangtze River in Southern China. Mass flooding has claimed nearly 800 houses and damaged roughly 3,000 buildings as more than a dozen people have been reported missing.
China's Civil Affairs Ministry said 4 million people in 10 provinces were affected by the heavy rain, which began June 13. Media reports claimed eight to 25 people had been killed by the storms flooding the country's longest waterway. A husband and wife were killed in Susong County when their home collapsed, while other victims died from drowning after nearly 3 feet of water flooded some provinces. In all, about 1 million people are believed to have been affected by the rain system, which has seen $550 million in economic losses, the Associated Press reported.
The rains, considered the worst weather seen in the Hunan province in nearly two decades, were expected to continue in central and southern areas of China through Monday. Access to roads, communication lines and electricity were limited because of the storm. A landslide Sunday trapped two trains with more than 600 passengers on board in Fuliang County in Jiangxi.
Gov. Du Jiahao called for an emergency meeting Friday to prepare for more heavy rain. "This is a war," he told Hunan Daily.
Hundreds of bowls of instant noodles and more than 1,400 bottles of drinking water were distributed throughout the affected region. China's "plum rains," as the wet season is known, generally run from May through July.
China last saw such heavy flooding in 1998, when rising water hit more than 180 million people, according to state media reports. The rain has been blamed on a robust El Niño weather pattern, a warming of sea surface temperatures in the Pacific.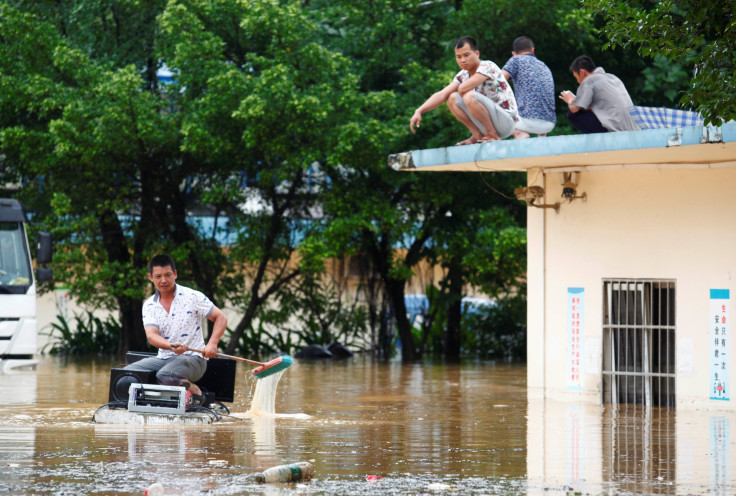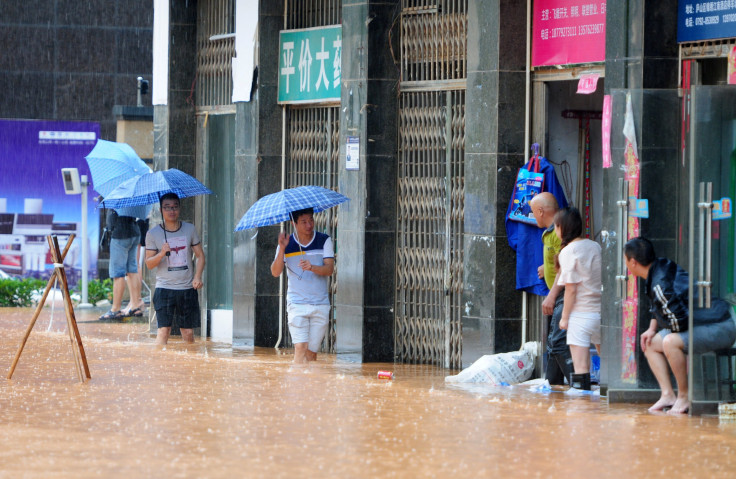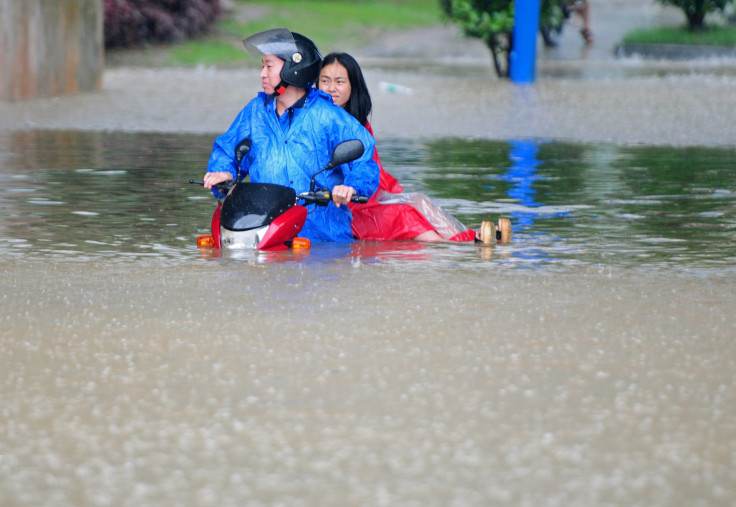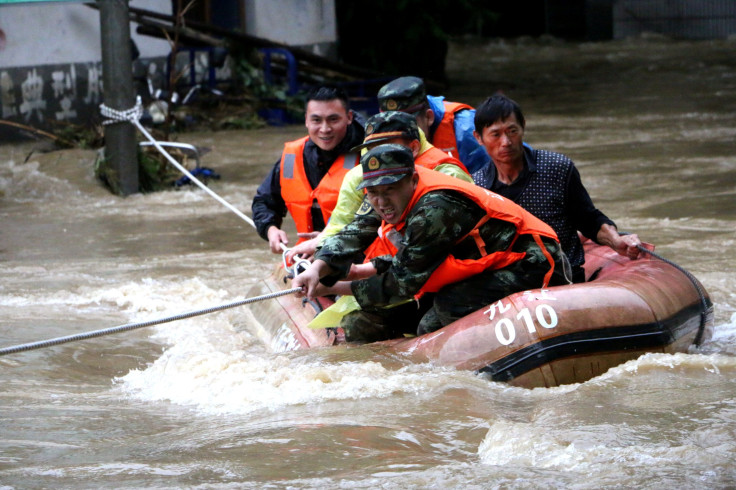 © Copyright IBTimes 2023. All rights reserved.