Elderly Man Reunited With Family 45 Years After Narrowly Escaping Plane Crash
KEY POINTS
A 70-year-old man in India will soon be reunited with his family 45 years after he went missing
He narrowly escaped a plane crash in 1976 that killed 95 people
He chose not to go home out of fear that he will be questioned for being the only survivor
A 70-year-old man in India is set to be reunited with his family this week, 45 years after narrowly escaping a plane crash that killed 95 people.
After escaping an Indian Airlines plane crash in Mumbai, India, in October 1976, Sajjad Thangal cut off all communications with his family in the Kollam district of Kerala out of fear and shame. It wasn't until he was admitted to a shelter in 2019 when Thangal's extraordinary life story was uncovered by New Panvel social workers, The Times of India reported.
Thangal's recounting of the story revealed that he used to organize cultural events before the crash.
"Thangal used to organize Indian cultural programs at Dubai and Abu Dhabi in the '70s. In October 1976, South Indian actress Rani Chandra and others had gone to UAE for one such event," said the founder of Social and Evangelical Association for Love (SEAL) Ashram, Pastor K.M. Philip, who gave shelter to Thangal.
The pastor continued, "While flying back from Abu Dhabi to Madras, via Bombay, Thangal decided not to go with the troupe, and escaped the crash, while all of the troupe, including Chandra, died."
After the crash, which also killed his friend Sudhakaran, Thangal suffered from post-traumatic stress disorder and other psychological issues and chose not to return to his family. However, more than four decades later, Thangal was able to reconnect with his family thanks to the help of social activists.
"In 2019, he was admitted to our shelter as a very frail, old, sick man. But he slowly recovered and started narrating the story of his life. On getting his village, Shasthamkotta, address in Kollam, we were surprised to know that his 91-year old mother Fathima Beevi is there along with his younger brothers and sisters," added Philip.
Thangal's mother broke down over the phone upon finding out that her son is still alive.
"All these years we were hoping against hope that he is alive. His father Yunus Kunju, who died in 2012, helped several people in Kerala, so we were praying that his good deeds will help us find our lost son," she said.
Following the crash, Thangal's parents, along with his three younger brothers and four sisters, checked if his name was on the list of the crash victims. When they found that he was not on it, they continued to hope that he would someday contact them.
Thangal said he feared that he may be interrogated for being the only one from the troupe who survived. Following the crash, he took up odd jobs in Mumbai to make ends meet, including filling visa and passport forms for others and working in the catering line.
"I first moved to UAE from my village in 1971. I worked as a storekeeper and did few other jobs. I later started organizing Indian cultural events. After the crash, I got a big shock. I was afraid there may be an inquiry against me as I had survived. I did not earn much money in UAE, so I did not want to go back to my family in such a sorry state," he shared.
SEAL is working on developing a project that would help missing persons reunite with their families.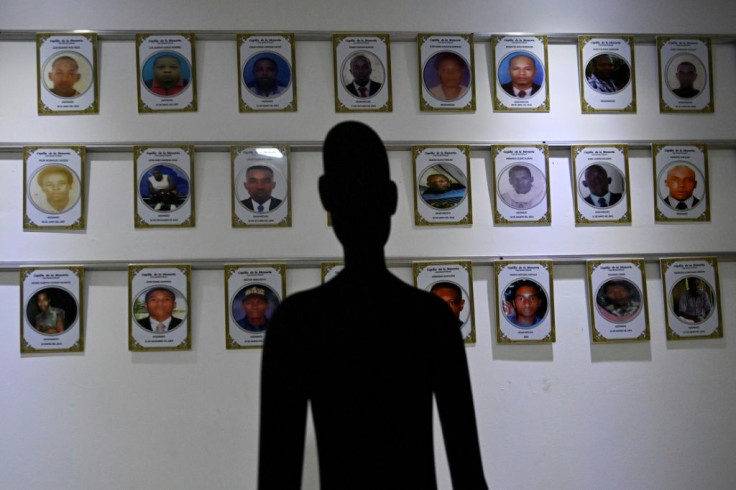 © Copyright IBTimes 2023. All rights reserved.