Election 2016 Polls: Before Fourth GOP Debate, Where Do The Candidates Stand?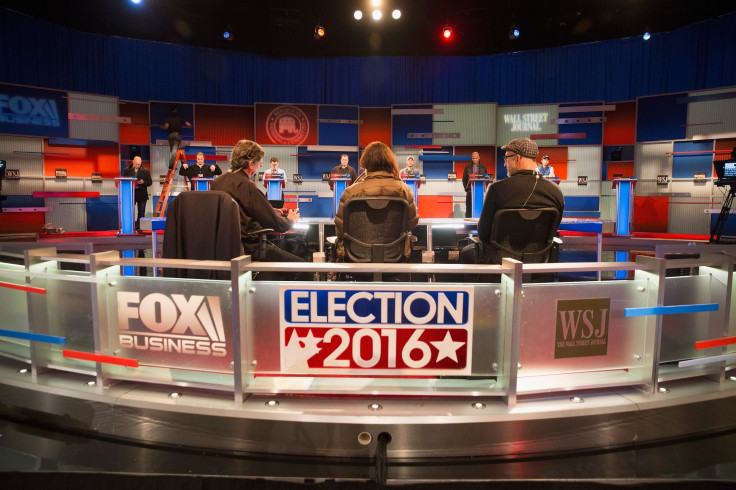 The fourth Republican primary debate is here. Eight candidates were set to face off at 9 p.m. EST Tuesday for the mainstage event in Milwaukee, right after four undercard candidates were to vie for attention at a "happy hour" 7 p.m. EST debate. Because millions of Americans were expected to tune in, Tuesday was seen as another potential make-or-break moment for the 12 remaining GOP hopefuls.
"Now is the time for candidates to make their mark," GOP strategist Ron Bonjean told the New York Daily News. "You either have a month to ride a wave you make from the debate, or you have a month to exist in a black hole."
Nearly all the candidates had a lot to lose -- or gain -- from Tuesday night's event, according to the Atlanta Journal-Constitution. Real estate mogul Donald Trump's ratings were the lowest they've been since late September despite his "Saturday Night Live" appearance. Many of his supporters seemed to have jumped ship to retired neurosurgeon Dr. Ben Carson, who has been accused of falsifying parts of his biography. Carson's rise could continue if he can reassure voters Tuesday of his honesty and ambition.
The candidate with the most riding on the debate may be former Florida Gov. Jeb Bush, who has taken a nosedive in the polls since July. He recently rebranded his campaign to feature a "Jeb Can Fix It" slogan, but he'll need to make a showing Tuesday. "He's had three bad debates -- one more, and he's not going to drop out of the race, but he'll really be dead man walking," conservative columnist Charles Krauthammer said Monday on Fox News.
Sponsored by Fox Business and the Wall Street Journal, the two showdowns give the GOP politicians a chance to present their platforms to a national audience. Here's where everyone stood Tuesday afternoon, according to the survey aggregator HuffPost Pollster:
1. Donald Trump -- 28.3 percent support of likely primary voters
2. Ben Carson -- 20.5 percent
3. Marco Rubio -- 11.6 percent
4. Ted Cruz -- 9.4 percent
5. Jeb Bush -- 6.2 percent
6. Rand Paul -- 3 percent
7. John Kasich -- 2.7 percent
8. Mike Huckabee -- 2.6 percent
9. Carly Fiorina -- 2.5 percent
10. Chris Christie -- 2.3 percent
11. Bobby Jindal -- 1.1 percent
12. Rick Santorum -- 0.8 percent
13. Lindsey Graham -- 0.2 percent (not invited to Tuesday's debate)
13. George Pataki -- 0.2 percent (not invited to Tuesday's debate)
14. Jim Gilmore -- 0.0 percent (not invited to Tuesday's debate)
© Copyright IBTimes 2023. All rights reserved.