England New Manager Odds: 5 Contenders To Replace Roy Hodgson After Euro 2016 Exit To Iceland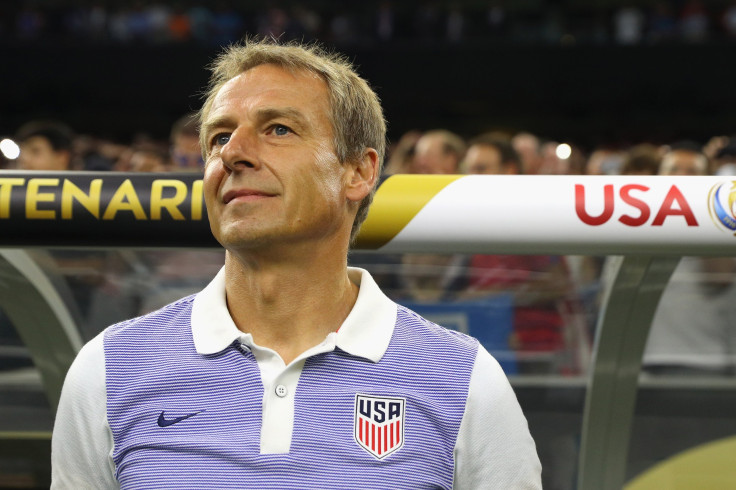 The wreckage from what was widely derided as one of England's worst ever defeats as shows no signs of being cleared up anytime soon. The resignation of head coach Roy Hodgson following England's Euro 2016 exit at the hands of Iceland could hardly have been any swifter. Finding his replacement as England manager, though, promises to be a long drawn-out affair with no outstanding candidate in sight.
The lack of inspiring contenders perhaps explains why Hodgson was allowed to limp on after bowing out at the group stage of the 2014 World Cup. Over the years England has gone for young home-grown managers, experienced home-grown managers, easygoing foreign coaches and dictatorial foreign coaches. Nothing, however, has ended England's mediocrity in major tournaments.
Uncertainty reigns, with the Football Association revealing it put no contingency plans in place, despite stating during the tournament that the job of Hodgson, whose contract was set to expire after Euro 2016, was on the line.
Jurgen Klinsmann (4/1)
Somewhat remarkably, current U.S. coach Klinsmann is now the favorite to be the next man in charge of England. That will certainly be a surprise to the many American fans that hardly view the German as a resounding success following a dreadful 2015 Gold Cup campaign and most recently an insipid and crushing defeat at the hands of Argentina at the Copa America Centenario. In England, though, where the idea of soccer in the U.S. is still widely greeted with a dismissive snicker and the Gold Cup has no relevance, Klinsmann's achievements of getting to the knockout phase of the 2014 World Cup and reaching the semifinals of the Copa America are regarded rather more highly.
There is some merit to Klinsmann's name being touted by the English media. Both with Germany and the U.S., the former striking great has shown the attitude required to shake up long ingrained and detrimental structures, something England could really benefit from. However, the evidence throughout his coaching career suggests he would sorely lack the tactical sophistication England also crave. And, while it has been reported that Klinsmann has an interest in the post, would the former Tottenham player really be willing to give up his large contract and comfortable life in Southern California to sign up for all the scrutiny he would face in England?
Glenn Hoddle (6/1)
That Hoddle's name has again come up speaks volumes for the lack of credible English options. One of his country's most gifted players of the 1980s, Hoddle was actually one of England's better managers of the past couple of decades. Under his charge, England showed a higher level of tactical and technical sophistication than visible under many of his successors. There was certainly promise evident in guiding England to the 1998 World Cup by finishing ahead of Italy in qualifying and then, even after going down to 10 men, pushing Argentina all the way in France before losing out on penalties.
His reign, though, ended in scandal shortly after, when he expressed controversial religious views suggesting that people born with disabilities were paying for sins committed in a former life. He also had some unusual coaching methods, including recommending players see a faith healer. Also counting against him is the fact that he hasn't coached a team in a decade.
Sam Allardyce (8/1)
The stock of "Big Sam" has risen once again after preserving his record of never being relegated from the Premier League by guiding Sunderland to safety last season. And there can be little doubt that he would want the job, having applied for it in 2006, when, he later claimed, his interview was undermined by the Football Association's lack of a projector to screen his detailed PowerPoint presentation in the meeting room.
There may be some virtue to Allardyce as England coach. The expectation around England far outweighs the fact that it has won just six knockout matches in major tournaments since winning the 1966 World Cup. Allardyce is a man for embracing the underdog tag. However, when charged with taking a team forward and away from a direct style of play, he has shown, notably at West Ham, an inability to do so. He would hardly be the most progressive choice.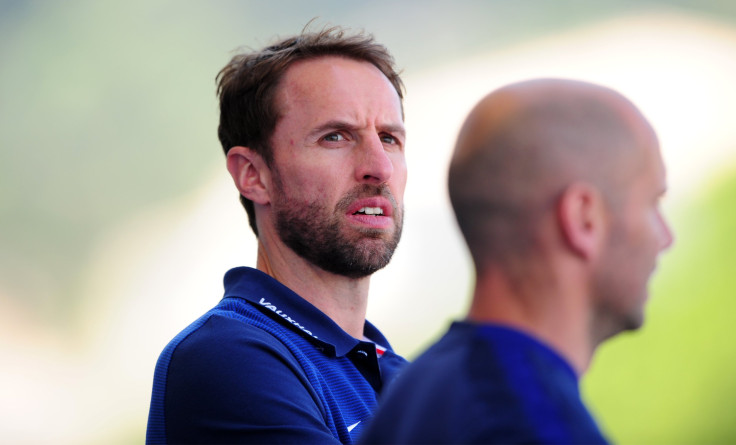 Gareth Southgate (10/1)
As the current Under-21 coach and the man already in place at the FA, Southgate appeared the logical first-choice immediately following Hodgson's resignation. There was even talk that the man perhaps best remembered for missing the crucial penalty as England lost to Germany in the semifinals of Euro '96 could take the job for a year before England waited for its ideal candidate, perhaps Arsenal boss Arsene Wenger, to become available.
Southgate's record in management is hardly resounding, with his only job at club level ending shortly after leading Middlesbrough to relegation in 2009. But he did his credentials no harm by guiding England's U21s to victory at the Toulon Tournament in France last month. However, adding to the lack of clarity at the FA, it has been widely reported that Southgate does not currently want the senior job on either a temporary or permanent basis.
Laurent Blanc (10/1)
Another contender that only highlights the lack of options. The only foreign coach on the list of the top five, the former World Cup winning defender with France hardly has a spectacular resume as a manager. Blanc's dismissal from Paris Saint-Germain was confirmed earlier this month as the French giant sought a coach that it felt could bring the European success it craves. While he won 11 trophies in three seasons at PSG, those achievements were achieved in a country where PSG has a huge financial advantage. In Europe, three consecutive Champions League quarterfinal exits were a disappointment.
While he does have international coaching experience, which could entice England, that did not exactly end well either. In his only major tournament with France, Euro 2012, his side won only one match and crashed out limply to Spain in the quarterfinals amid unrest and ill-discipline among his squad.
© Copyright IBTimes 2023. All rights reserved.