Eric Garner Chokehold Case Fuels Demands For Police Reform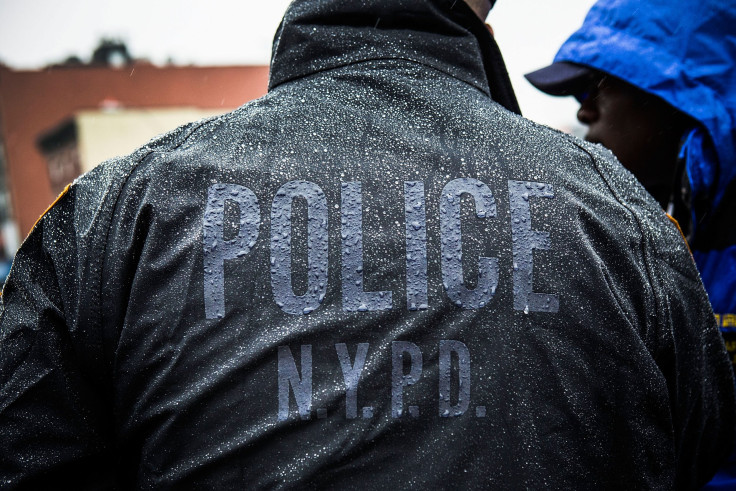 The grand jury's decision not to indict a police officer for the chokehold death of Eric Garner shocked much of the public, in part because there was video evidence of the incident. This time, the uncertainty and conflicting witness statements that plagued the case of Michael Brown in Ferguson, Missouri, weren't factors -- anyone could see exactly what happened.
"I can't understand how a grand jury, if they saw the video, how they could see anything but misconduct on the police officer's part," said Edward Josey, president of the National Association for the Advancement of Colored People's Staten Island branch.
While the other evidence presented to the grand jury hasn't been released, Wednesday's non-indictment made clear that President Obama's proposal this week to provide body cameras to officers around the country would not be enough to provide more police accountability or curb the potential for deadly encounters.
If body cameras aren't the answer, then what can be done within police departments to minimize excessive use of force?
Obama's statement on the Garner case Wednesday emphasized that much work was still ahead in the effort to rebuild relationships between police and the communities they're deployed to protect. "We are not going to let up until we see a strengthening of the trust, and a strengthening of the accountability that exists between our communities and our law enforcement," he said.
Even the New York Police Department agreed, according to a tweet sent out by its communications affairs office Wednesday afternoon.
One way the White House is trying to do that is by taking initial steps to limit the militarization of police, an issue that came under the national spotlight in the Ferguson protests this summer. While Obama did not call for the end of the practice of transferring military equipment to local police forces, he recommended further restrictions on the existing program.
Diversity on the force is another much-discussed topic. Many communities of color -- like Ferguson -- are patrolled by police forces that are overwhelmingly white.
Law enforcement representatives also emphasize the need for additional kinds of training. "Some of the use of force, reality-based simulated training that's been done to offer reasonable alternatives -- not every department has those," said Malik Aziz, national chair of the National Black Police Association, in a conversation with PBS Newshour Monday. "There are a few departments that could use more training in technology use or equipment use, as well as diversity training and sensitivity training." Cops can be encouraged to see defusing a tense situation as effective policing -- not a loss of control.
Aziz added that cultural training was also essential to improving officers' relationships with communities. "I think once officers are exposed to one another's cultures, it can't do anything but help. It's another tool in the chest to help for a different outlook," he said. "As an example, black people talking loud doesn't scare me. That may scare some other people, but I get used to that. And it's cultural. It doesn't mean that some aggression will happen."
In an August interview with the American Prospect, Maria Haberfeld, a professor at the John Jay College of Criminal Justice in New York, echoed the need for expanded police training going beyond the technical aspects of force. "The majority of police officers are overwhelmingly trained with a focus on the technical part of the use of force, and are not trained enough in the emotional, psychological, physiological aspects of the use of force," she said.
But Deborah Archer, director of the Racial Justice Project at New York Law School, said that wider institutional challenges needed to be addressed. "Body cameras and training can be useful first steps, as is the national conversation these tragedies have sparked around the issues of race, policing and justice. But they are just first steps," she said. "These reforms don't address structural racism or implicit bias. They don't address the undeniable need for stronger collaboration and partnerships between the police and the communities they serve."
Police-reform advocates have often turned to the idea of "community policing" in calls for change. The philosophy is based on close collaboration between police officers and members of the community for information sharing and problem solving, as opposed to a model in which officers focus mainly on apprehending criminals. That model has been considered successful in the city of Richmond, California, which historically has had some of the highest rates of violence in the country.
Under reforms instituted by Police Chief Chris Magnus, Richmond has gone for the past seven years without a single fatality caused by an officer. According to the Contra Costa Times, Magnus implemented special trainings that emphasize accountability, reviews on officers' use of force and, crucially, a shift in the department's culture around deadly force. "When there is a questionable use-of-force incident somewhere else, we study it and have a lot of dialogue," Magnus told the newspaper.
But Chris Collins, executive director of the Las Vegas Police Protective Association, said he didn't see think that trust was an issue. "I believe this to be true in most cities across America: I don't believe that public trust [in police] is eroded to the point that it needs to be fixed," he said, saying that public opinion polls conducted in his district on perceptions of the police have remained positive for decades.
Other officers cautioned against taking any police reforms too far in a hasty overreaction.
"We have to be careful if we judge officers on specific incidents and change our training, which is where we jeopardize the lives and safety of our officers," Cpl. Chris Stewart, president of the Baton Rouge Police Union in Louisiana, told International Business Times. "We can't tone down a level or train our officers to be that much different to the point that it exposes them to dangerous situations. At the end of the day, we have to come home to our families. That's the most important thing."
© Copyright IBTimes 2023. All rights reserved.