EU Leaders Back Euro Zone Bold Banking Reform Deal To Manage Insolvent Banks Without Taxpayer-Funded Bailouts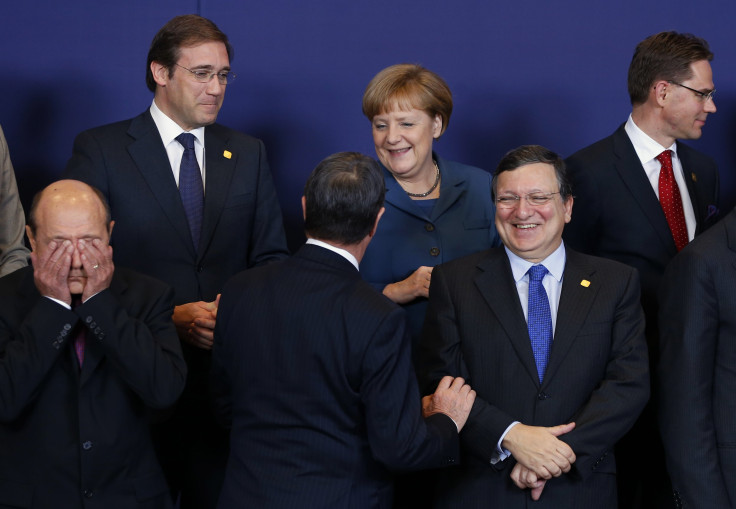 The heads of state of the European Union reached an agreement on Thursday on a set of rules to manage the closure of ailing banks, aimed at curtailing taxpayer-funded bailouts, paving the way for one of its boldest moves since the launch of the euro zone.
On Wednesday, EU finance ministers had struck a plan to create a resolution fund, worth 55 billion euros ($75 billion), financed by the banking industry over a period of 10 years, to tackle troubled banks, and also committed to euro zone members negotiating, by March 2014, an intergovernmental agreement on the fund. The UK, and 10 other EU nations that are not part of the euro zone, are not involved in the negotiations.
French President Francois Hollande said the new agreement would instill more confidence among investors, while Italian Prime Minister Enrico Letta said the fund is a "a big step forward," BBC reported.
"Now the European taxpayer, the French taxpayer won't have to pay anything if there were another financial crisis," Hollande said, according to BBC.
The three major aspects of the deal are a new oversight body created by the European Central Bank to monitor about 6,000 banks in the euro zone; the resolution fund to support troubled banks; and, a guarantee of assistance from banks' customers with more than 100,000 euros in deposits.
The deal is meant to protect nations' economies from bankruptcy -- as was witnessed during the euro zone debt crisis -- in the event of failure of a bank. The deal also involves the establishment of a single European banking resolution board to decide whether an insolvent bank would be closed or rescued.
Critics say that the government decision to retain the power to decide when and how to close a bank may not be palatable to those who contribute to the resolution fund. Yet another criticism of the proposal is that it allows individual nations to have a say in the matter only until the creation of the fund, following which the resolution board will call the shots. The relatively small size of the resolution fund in comparison to the balance sheets of European banks, and the 10-year timeline for its creation has also drawn criticism.
"So while during the first year the cost of resolving banks would mainly come from the compartments of the member states where the banks are located, the share would gradually decrease as the contribution from other countries' compartments increases," a statement released on Wednesday by the Council of the European Union in Brussels said.
© Copyright IBTimes 2023. All rights reserved.