EU Refugee Crisis: Brussels To Propose Charging Over $289,000 From Countries Refusing Asylum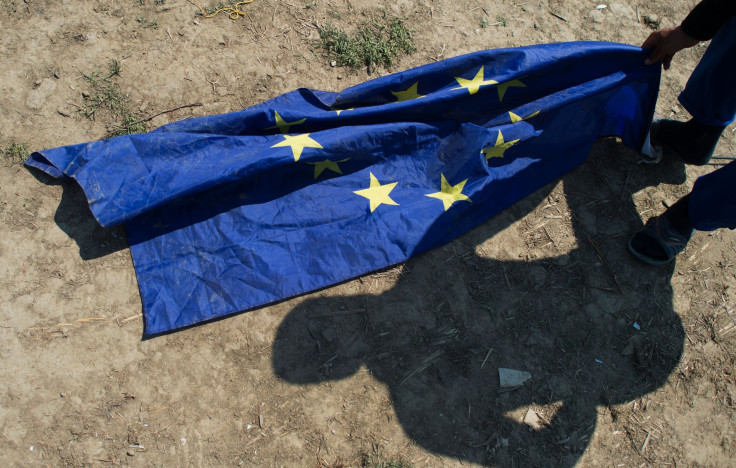 Brussels is expected to put forth a proposal for charging 250,000 euros ($289,659) per refugee from European countries that refuse to shelter asylum-seekers, Financial Times reported Tuesday. The plan is one of the most controversial parts of the European Commission's proposed revision of the so-called Dublin asylum regulation, set to be announced Wednesday.
Sources told the newspaper that the amount was zeroed in on at just above $289,000 per asylum-seeker in Monday's commission draft. However, officials involved in the discussion said the money could be negotiated.
"The size of the contribution may change but the idea is to make it appear like a sanction," one official, who saw the proposal, told Financial Times. Another diplomat noted that the price of refusing to take in a refugee would be "hundreds of thousands of euros."
The commission's reforms look to eventually move more responsibility away from burdened countries, such as Greece, mainly through an automatic system to allot refugees across Europe if a country faces a sudden influx in asylum-seekers. Eastern European states such as Poland and Hungary would reportedly seek alternatives to compulsory asylum quotas but will hesitate at the proposed high fee. As per the commission's recommended rate, Poland would be required to pay over 1 billion euros to avoid its existing 6,500 quota to relocate refugees from Italy and Greece, Financial Times reported.
The commission's proposal takes forward the EU's main emergency scheme to relocate 160,000 asylum-seekers, which has not even achieved 1 percent of its target since it was agreed last year, the report added.
Germany, Italy and Greece have pushed for significant reforms to the Dublin regulation, which preserves the principle that northern EU countries, such as Britain or Finland, can deport refugees to their port of first entry. According to the commission's proposal, the first-country responsibilities put forth in Dublin, in theory, enable them to deport thousands of refugees.
The International Organization for Migration said in February that more than 100,000 asylum-seekers from troubled and war-torn countries migrated from the Mediterranean to Greece and Italy within two months of the year. More than 413 refugees lost their lives, of which 321 deaths have been recorded on the Eastern Mediterranean route between Turkey and Greece, IOM said. According to the organization's February report, 102,547 people had arrived in Greece alone and another 7,507 had arrived in Italy since the beginning of 2016.
© Copyright IBTimes 2022. All rights reserved.
FOLLOW MORE IBT NEWS ON THE BELOW CHANNELS