Euro Zone Reaches Deal on Second Greek Bailout Package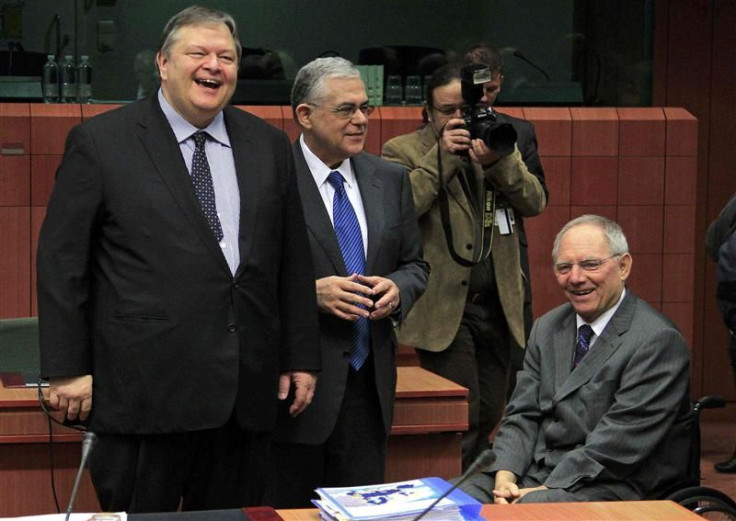 (Reuters) -- Euro zone finance ministers struck a deal early on Tuesday for a second bailout program for Greece that will involve financing of 130 billion euros and aims to cut Greece's debts to 121 percent of GDP by 2020, EU officials said.
The financial volume (of the Greek package) is 130 billion euros and debt-to-GDP (will be) 121 percent. Now it's down to work on the statement, one official involved in the negotiations told Reuters.
Another official confirmed that the financing would total 130 billion euros with the aim of reducing Greece's debts from around 160 percent of GDP now to 121 percent by 2020.
(Reporting by Annika Breidthardt; Writing by Luke Baker)
© Copyright Thomson Reuters 2023. All rights reserved.