Euromaidan: Actually, Ukraine Has Far Deeper Problems Than Street Protests; It's Running Out Of Men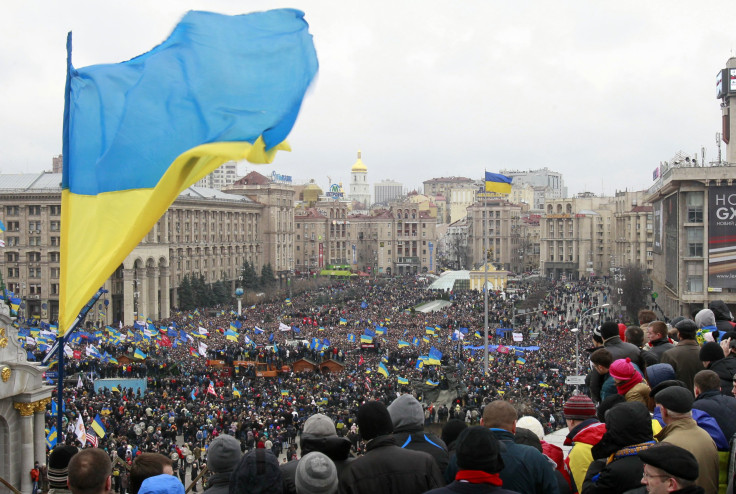 A truce between Ukrainian President Viktor Yanukovych and anti-government protesters was shattered Thursday as new violence left at least 33 people dead in the capital city of Kiev. Thus far, about 60 people have been killed this week in the clashes between police and demonstrators.
The turmoil in Ukraine erupted last November after Yanukovych dismissed an agreement to forge closer ties with the European Union in favor of moving closer to Russia and Vladimir Putin (who offered $15 billion to help relieve Ukraine's battered economy).
But Ukraine is facing far worse problems than a weak economy and street violence – and that has to do with demographics. The country has a staggering shortage of men, which has partially resulted from their poor health, poverty and short life spans.
The State Statistics Committee of Ukraine estimated that the country has a deficit of almost 3.6 million men – with the average life expectancy for men now 62 years, a dozen years less than the corresponding figure for women. (Ukraine has a total population of about 46 million).
"The premature death rate among working age men in Ukraine is three to four times higher than in the EU countries," said Ella Libanova, director of the Institute for Demography and Social Studies at the National Academy of Sciences of Ukraine. Libanova noted that almost a quarter (22 percent) of Ukrainian men die between the ages of 40 and 60. In the crucial 40-49 age period, men die at a rate more than three times that of women. On the whole, there are only 85 males for every 100 females in Ukraine.
According to a blog that covers Ukraine called AdorableLand.com, men in the country engage in various self-destructive behaviors, including smoking (more than one-half of adult men regularly light up), heavy alcohol consumption, drug addiction and high-risk sexual activities that shorten their life spans. As a result, Ukraine is losing people – according to the CIA World/Factbook, in 2013, the country recorded 15.75 deaths per 1,000 inhabitants (the second-highest rate in the world, behind only South Africa) and only 9.52 births.
Consequently, Ukrainian women are seeking husbands from abroad in increasing numbers.
According to a blog on Unona.net, a Ukrainian "marriage agency" and international dating site, "Ukrainian women simply do not have much choice, due to a shortage of unmarried men in Ukraine. It is very difficult to find a decent partner here. If a woman is divorced, with child or children (Ukrainian women are usually devoted mothers), or lives in a small city, her chances are often close to zero," Unona stated.
"The scientific research informs us that the number of single women for one man has increased greatly for the past 20 years."
In 2011, the nation's birth rate amounted to 1.4 per woman, well below the 2.2 percent "replacement rate" needed to ensure a stable population. EuroMonitor estimates that by 2030, the population of Ukraine will fall to 42.6 million, a 7 percent decline from 2010.
"Every year, 200,000 more people die than are born," said Rumane Verikaite, a EuroMonitor data analysis manager. The United Nations projects that Ukraine's population will fall even further to 35 million by 2050.
© Copyright IBTimes 2022. All rights reserved.
FOLLOW MORE IBT NEWS ON THE BELOW CHANNELS