Europe Refugee Crisis: Arrivals Rise In Greece Amid Deteriorating Camp Conditions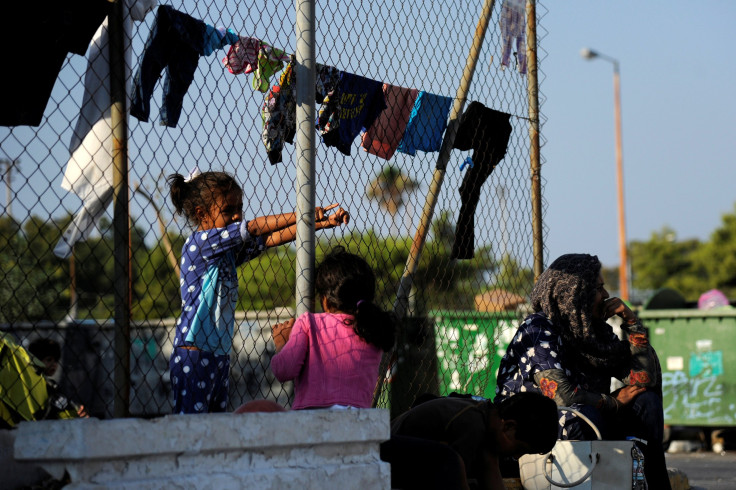 The Greek coast guard rescued 59 refugees attempting to cross the Aegean Sea Wednesday. Refugee arrivals have again surged putting additional strain on overcrowded camps and facilities. The refugees, who were traveling in an inflatable boat, were stopped off the island of Kos by patrol boats, the Associated Press reported.
Many refugees fleeing conflicts and repressive states including Syria, Afghanistan and Iraq have used Greece as their first stop in the European Union before trying to move on to northern and central EU nations such as Germany. Despite an agreement between the EU and Turkey to limit the number of refugees making dangerous crossings, the number of arrivals has doubled in recent weeks, said the group Save the Children.
While 1,721 refugees arrived in Greece in May, 1,367 people have already arrived so far in August. The numbers represent a decrease from last year when more than 100,000 refugees arrives in Greece in August. So far in 2016, 278,201 people have arrived in Europe with the majority coming by sea, the International Organization for Migration reported. More than 3,100 people have been reported as dead or missing.
More than 57,000 people remain stranded in Greece following the March EU-Turkey agreement that promises to return refugees to Turkey who have not arrived under legal arrangements. Political instability in Turkey following an attempted coup has also likely partially driven the recent increase in numbers, Save the Children said. Most of the arrivals to Greece have originated from Turkey's western coast.
Conditions in Greece's refugee camps have deteriorated with refugees reporting difficulty getting an adequate amount of food and uncertainty over their futures in Greece. Save the Children reported that mothers with babies are being forced to sleep in makeshift tents and women who are still breast feeding their children are suffering dehydration due to water shortages in some of the camps.
"No one tells us anything — we have no idea what our future is going to be," Shiraz Madran, a Syrian refugee and mother of four who is living in the Idomeni camp, told the New York Times recently. "If we knew it would be like this, we would not have left Syria. We die a thousand deaths here every day."
© Copyright IBTimes 2023. All rights reserved.