Europe Refugee Crisis: EU Plans To Strengthen Border Control, To Reveal Proposal Next Week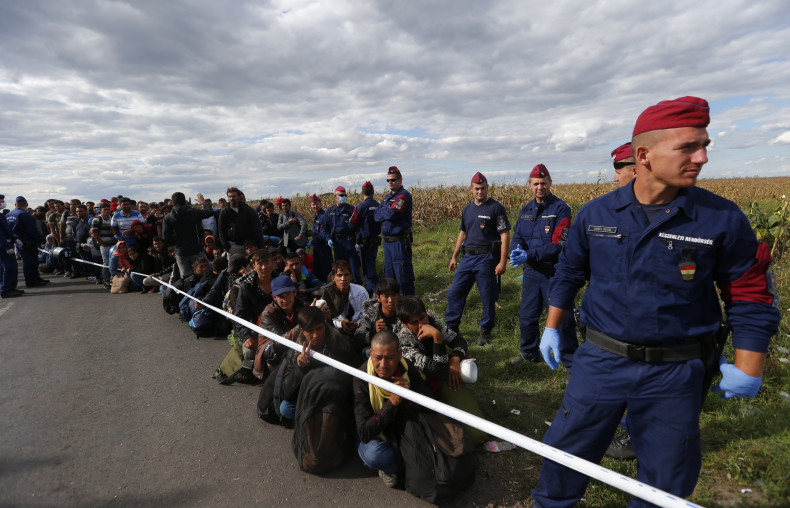 The European Commission is set to propose the formation of a permanent border force and coastguard agency that would take control of the bloc's external frontiers, in a move that would represent a significant transfer of sovereignty from national governments. According to EU officials and documents seen by the Financial Times, the bloc's executive will reveal its plans next week.
The proposal's biggest step will reportedly be to hand Frontex border agency more power and resources to intervene when it decides that a country is failing to police its borders effectively. The plan comes amid a brewing refugee crisis in the continent, as 1.2 million migrants have already reached Europe this year.
The plan is "a revolutionary change of Frontex into an EU border and coastguard agency," said an EU diplomat, according to the Wall Street Journal.
The new plan would also allow Frontex to organize flights and round up people who have been denied asylum in the EU, the Journal reported. As of now, the agency is only allowed to assist with returns when asked by a government.
The proposed measure would apply only to members of the Schengen passport-free zone, which doesn't include the U.K. and Ireland. The move, which aims to introduce the kind of common border policing that has been previously demanded by France and Germany, is seen as a last-resort attempt to save the Schengen passport-free travel zone, the Financial Times reported.
Last week, interior ministers of France and Germany reportedly initiated the proposal by sending a joint letter to the European Commission.
"We want to take all measures necessary to prevent criminals and terrorists from exploiting the despair of refugees and infiltrate among them on their way to Europe," the ministers wrote, according to the Journal.
The increasing number of refugees entering Europe and last month's attacks in Paris have raised concerns over the weaknesses in the agreement of the Schengen Area, comprising 26 European countries.
"The refugee crisis has shown the limitations of the current EU border agency, Frontex, to effectively address and remedy the situation created by ... the pressure on Europe's external borders," said Dimitris Avramopoulos, who is responsible for EU migration policy, according to the Financial Times.
Following the Nov. 13 attack in Paris that killed 130 people, Jean-Claude Juncker, president of the European Commission, announced that refugees who want to resettle in Europe will have to first pass through strict border controls, a rule that has not existed in mainland Europe for 20 years. Earlier, individuals with certain passports, including EU passports, were allowed by law to travel through the Schengen Area, where passport and border controls had been abolished.
© Copyright IBTimes 2022. All rights reserved.