European Refugee Crisis Update: Slovenia Erects Razor-Wire Fence On Croatian Border As Denmark Moves To Make Deportation Easier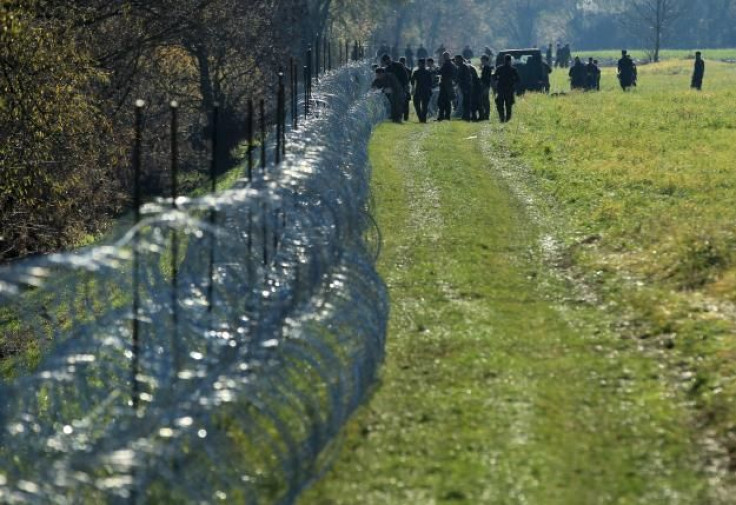 UPDATE 2:45 p.m. EST: Sweden Wednesday announced it would impose temporary border controls as a result of the refugees pouring into the Nordic country. "The overall assessment when we collect information from the police, the Civil Contingencies Agency and the Migration Agency is that it is warranted to impose temporary border controls," Interior Minister Anders Ygeman told a news conference, Reuters reported.
Original post:
Slovenia began erecting a razor-wire fence along its border with Croatia Wednesday as dozens of refugees staged a hunger strike in a Czech Republic detention center and Denmark vowed to tighten its immigration policies. Hungary called the European Union's relocation rules obsolete and rejected Germany's plan to send some of the refugees it had initially accepted to other European countries.
The actions came ahead of a planned migration summit involving EU leaders in Malta, scheduled to start Wednesday. The EU border agency reported Tuesday more than 540,000 refugees had arrived on the Greek islands alone from January through October, with Germany expecting as many as 1 million immigrants to seek refugee status within its borders by the end of the year.
Army trucks laden with wire fencing began constructing the fence amid tight security in Veliki Obrez along Slovenia's Croatian border. Reuters reported about 1.2 miles of fencing had been erected by 6:30 a.m. EST.
Since mid-October, some 180,000 people fleeing countries such as Syria and Afghanistan have entered Slovenia en route to Austria and Germany. Slovenian Prime Minister Miro Cerar said Tuesday his country is running out of resources to shelter refugees during the winter. He pledged the nation's border with Croatia will remain open, but noted his government will restrict the points where refugees can cross.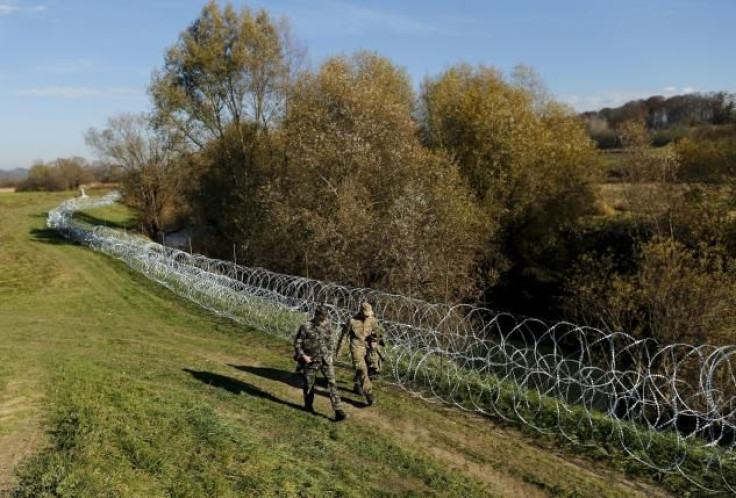 Another fence was put up in an open field in the village of Gibina, Reuters said.
Croatia called the fence-building unnecessary and wasteful. "It would be better if they built reception centers, similarly to what we did," Croatian Interior Minister Ranko Ostojic told reporters. "No wire can stop people to find their way and it is better to make their way organized."
Slovenia has no plans to build reception centers.
In Drahonice in the Czech Republic, more than 60 of the 144 refugees at a detention center launched a hunger strike, Reuters reported. Czech officials detained 7,201 refugees from January through September for as long as 90 days. Upon release, many headed for Germany.
"It is not because of the physical conditions that they are striking, it is the extension of their detention, they don't know why," center volunteer Petra Damms told Reuters.
To make it easier to deport people without valid legal grounds for staying, Danish Prime Minister Lars Lokke Rasmussen said his cabinet wants to trim the duration of residence permits, Reuters reported. "The pressure is usually lighter in the winter, but the opposite is happening now," Rasmussen told reporters. "Countries around us are tightening conditions. ... For that reason as well we need to take another step in Denmark if we want to protect Denmark."
The Danish People's Party leader Kristian Thulesen Dahl lauded the move in a Facebook post. "The government has finally come to the conclusion that the current situation is not sustainable for Denmark," Dahl said.
Hungarian Foreign Minister Peter Szijjarto said the EU rule requiring countries where asylum seekers first seek protection to examine the claims is obsolete and that Hungary would not accept responsibility for any of the refugees.
"If anyone leaves from Syria toward Europe, it is physically impossible for them to enter the European Union in Hungary," Szijjarto said in Malta before the summit. "Therefore it is not justified to send any Syrians back to Hungary."
Some 200,000 Syrian refugees have made their way to Hungary after first arriving in Greece. Because of the backlog in processing asylum requests, Hungary closed its border with Serbia in September, forcing refugees to seek a new route to the West through Croatia. Szijjarto called Germany's decision to waive the rule requiring refugees to seek asylum in the first EU country they enter ill-considered and said many refugees interpreted it as an open invitation, Reuters reported.
EU leaders hope to stem the flow of refugees from Africa with promises of cash and other aid at the Malta summit. German Chancellor Angela Merkel said the Europeans plan to "set out clear demands and expectations" in exchange for the aid. However, Senegal's president cautioned it will be difficult to repatriate those Africans already working in Europe.
"The precondition for conducting our own European migration policy is restoring effective control over our external borders," EU President Donald Tusk told the Maltese Parliament, indicating the EU's open-borders policy could be compromised.
© Copyright IBTimes 2023. All rights reserved.