Ex-Citigroup CEO Says Volcker Rule Needs 'Specific and Vigorous Penalties'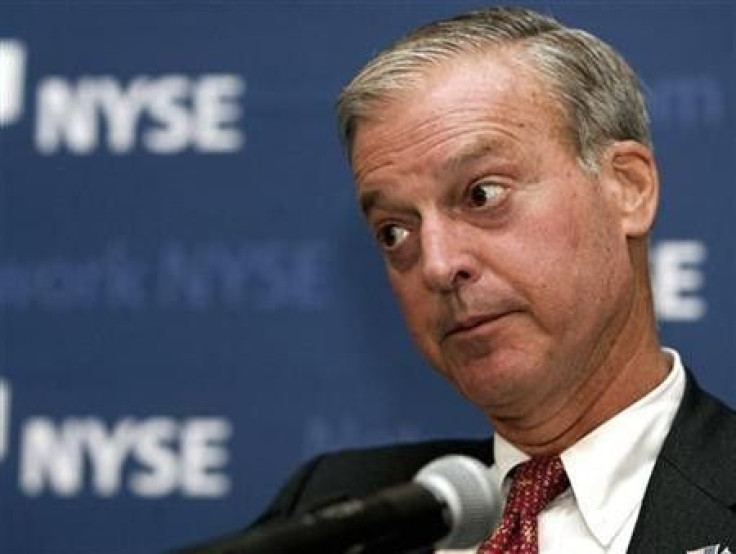 In stark contrast to the financial services industry's assault on the Volcker rule, former Citigroup chief executive John Reed says the proposed U.S. ban on banks trading with their own money should be strengthened by imposing severe penalties on companies that don't comply.
In a letter sent to the U.S. Securities and Exchange Commission on Monday, Reed said the rule doesn't do enough to prevent banks from engaging in proprietary trading, when a financial instituion's own money, rather than that of clients, is used to place speculative bets for potentially huge gains.
Reed, who helped engineer the merger that formed Citigroup in the late 1990s, said regulators should target bank traders' pay and create specific and vigorous penalties for individual traders, management and firms that run afoul of the new guidelines.
A strong Volcker rule is one of the most important provisions to prevent 'too big to fail' financial institutions, stop conflicts of interest and support credit in our economy, Reed wrote. Failure to comply should be severely punished.
He said the senior officers of financial firms should be required to sign statements each quarter avowing that their firms' trading adheres to the Volcker rule. Also, the executive recommends that customized derivatives and structured products not be treated as permissible market-making activity and that traders be paid based on the results of their market-making and hedging activities after those activities are fully unwound.
Reed's letter was filed as SEC regulators finalize the rule, which is named after former Federal Reserve chairman Paul Volcker. It is a key provision of the 2010 Dodd-Frank Wall Street Reform and Consumer Protection Act. The rule has been opposed by several financial powerhouses, including Goldman Sachs Group Inc., J.P. Morgan Chase & Co. and Citigroup due to concerns that that it could harm their profits.
Reed himself contributed to the effort to repeal the Glass-Steagall Act, which had separated traditional banks from those involved in capital markets, in order to facilitate the merger that created Citigroup. In 2009, he lamented his role in that deal and said lawmakers were wrong to repeal the Depression-era law.
We learn from our mistakes, Reed told Bloomberg News. When you're running a company, you do what you think is right for the stockholders. Right now I'm looking at this as a citizen.
--
© Copyright IBTimes 2023. All rights reserved.
FOLLOW MORE IBT NEWS ON THE BELOW CHANNELS