Ex-Laker Guard To Be Dismissed From Assault Case As Accuser Withdraws Charges
KEY POINTS
Darius Morris is expected to be dismissed from assault charges against him
The victim reportedly decided to withdraw the case
Morris played for the Lakers from 2011 to 2013
Former Los Angeles Lakers guard Darius Morris is set to be dismissed from an assault case filed against him in April. Not even a month from the subject incident, the alleged victim - a 34-year-old woman - is taking a full turn as she is reportedly withdrawing the charges against the pro-baller.
Morris, 29, was accused of beating up the unnamed woman on the 18th of April at a Manhattan-area home, according to the information gathered by TMZ Sports.
"The woman told cops she had left the residence and asked Morris to leave by the time she got back. But, she says when she returned, Darius was still there -- and he exploded on her," a TMZ report read.
"Officers say the 34-year-old woman told them Morris 'grabbed her by her hair and dragged her, punching and kicking her in the head repeatedly.' Law enforcement sources say as a result of the alleged attack, the woman sustained bruising and swelling on her eyes, forehead, and ear ... and also suffered a chipped tooth and bruises on her arms and back."
Morris was eventually arrested and charged with strangulation and assault as the woman got treated at a local hospital.
But in a strange turn of events, the complainant re-emerged to ask for the dismissal of the case.
"After speaking with Morris' camp, we were contacted by the accuser, who now says she made the whole thing up and doesn't want to see Morris prosecuted," the report added.
"Unclear what caused the change of heart -- she told us, 'It's private, none of it's true.' The accuser also says she will go to the D.A. to drop the case against Morris."
Morris was selected by the Lakers as the 41st overall pick in the second round of the NBA Draft. He averaged 3.6 points, 1.1 rebounds, and 1.4 assists in his two-year stint with the L.A. franchise. The 6'4 guard then jumped to several NBA and D-League teams – including the Nets, Sixers, Clippers, and Grizzlies - before finding a career overseas in 2018. Currently, he plays for BCM Gravelines-Dunkerque of France's Pro A League.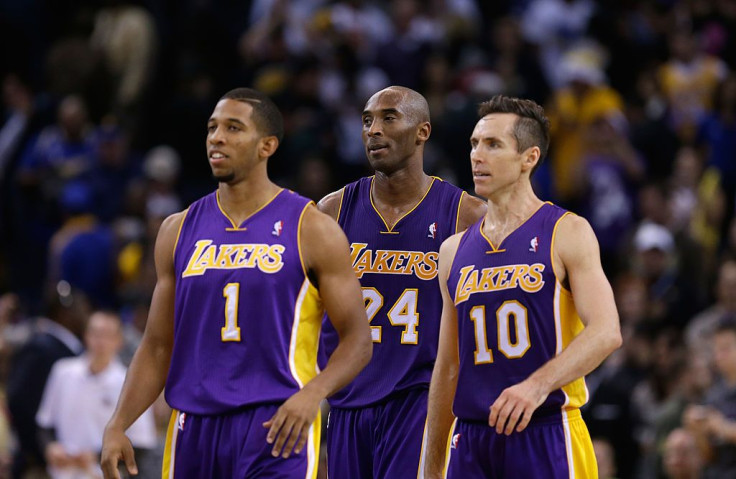 © Copyright IBTimes 2023. All rights reserved.