Ex-NFL Star Larry Johnson Claims George Floyd Was Sacrificed By 'Freemasons,' Satanic Group
KEY POINTS
Ex-NFL star Larry Johnson claims George Floyd was sacrificed by Freemasons and satanic groups
Johnson linked Stephen Jackson's post to Floyd's death
Jackson embraces the role of being a vocal leader of Floyd's death
Former NFL star Larry Johnson has made a bizarre claim that the death of George Floyd was another sacrifice made by "Freemasons" and other satanic cults.
After nine seasons with the NFL, Johnson officially retired and found a new purpose in life. He has been quite obsessed with "exposing" professional athletes' alleged involvement in secret societies and even satanic cults.
Johnson's most recent claim involves the controversial death of Floyd after being pinned down by police with a knee on his neck. The NFL record holder linked the death of the Minneapolis native to retired NBA player Stephen Jackson's post about Freemasons.
Johnson suggested that Floyd was allegedly just another sacrifice of the group like Trayvon Martin, an African-American kid fatally shot by George Zimmerman in 2013.
"Just like Trayvon Martin, y'all rioting and looting over another Freemason sacrifice to bring you closer to dying in the street," Johnson wrote.
Apparently, Jackson vowed to follow the footsteps of his father, whom he claimed to be a member of the Freemasons. Following the devastating death of Floyd, it has been revealed that he and Jackson were good friends. This has led Johnson to formulate the bizarre theory that Jackson played a huge role in the death of Floyd because of his affiliation with the Freemasons.
Shortly after tweeting the outrageous claim, Johnson followed it up with an even more mind-blowing post. The former NFL star posted photos of trash cans which seemingly have a "666" graffiti on it.
"Why do you think out of all the police brutality deaths, Trayvon Martin & George Floyd are THE biggest protests nation wide? America WILL NOT be honest with itself, spiritually OR financially, and it will cost the lives of the ignorant. (666 around the trash cans)," Johnson wrote.
Floyd's death in the hands of a police officer, following similar cases in recent years, caused havoc among cities across the United States. People have been looting and rioting in the streets, and some from the sporting world are trying to suppress them in various ways.
Jackson, who has been one of the sports personalities actively taking part in the subject, recently vowed to embrace a new role following Floyd's death. The former San Antonio Spurs star told ESPN that he didn't expect to be tagged as a vocal leader of Floyd's death, but he has decided to embrace it.
"I'm honest with you: I did not expect to have the role and to have so many people waiting to see what I have to say and what's the next move. Like, I didn't ask to be in this position, but I'm embracing it. I'm embracing it," Jackson said.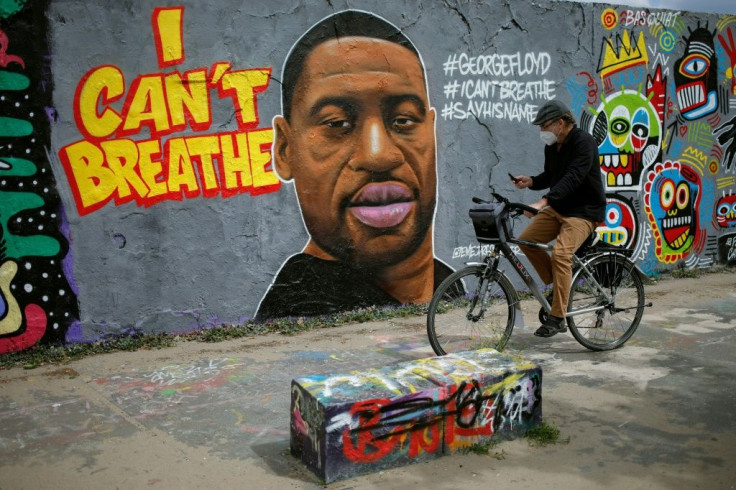 © Copyright IBTimes 2023. All rights reserved.