Experimental Drug Could Prevent COVID-19 Infection, Study Reveals
KEY POINTS
An experimental drug was found by researchers at UNC-Chapel Hill to be highly effective at halting SARS-CoV-2 replication
EIDD-2801 also proved effective in preventing SARS-CoV-2 infection of human cells
The second and third phases of the drug's clinical trials are now underway
An experimental drug has been found to be highly promising in preventing and treating COVID-19, according to researchers at the University of North Carolina-Chapel Hill.
Called EIDD-2801, the drug was created at Drug Innovation Ventures at Emory (DRIVE), a not-for-profit biotechnology company wholly owned by Emory University. It is currently being developed by Miami-based Ridgeback Biotherapeutics, which partnered with Merck, WRAL Tech Wire reported.
Researchers at the UNC School of Medicine and UNC Gillings School of Global Public Health revealed in findings published in the journal Nature that the orally-administered drug proved to be highly effective at halting SARS-CoV-2 replication as well as preventing infection of human cells.
They made the discovery after testing the drug in immune-deficient mice implanted with human lung tissue (LoM), UNC News reported.
The second and third phases of EIDD-2801's clinical trials, in which the drug's safety in humans and effect on viral shedding in COVID-19 patients will be tested, are now underway. Viral shedding refers to a virus replicating inside an infected person's body and the progeny being released to the environment, per WebMD.
If the trials go as planned, the drug would open a new gateway of possibility when it comes to curbing the rise of COVID-19 cases around the world.
When testing EIDD-2801's efficacy in treating COVID-19, the scientists "administered the drug to LoM starting 24 hours or 48 hours post-SARS-CoV-2 exposure and every 12 hours thereafter," the report said.
"We found that EIDD-2801 had a remarkable effect on virus replication after only two days of treatment – a dramatic, more than a 25,000-fold reduction in the number of infectious particles in human lung tissue when treatment was initiated 24 hours post-exposure," said senior author J. Victor Garcia, professor of medicine and director of the International Center for the Advancement of Translational Science.
"Virus titers were significantly reduced by 96% when treatment was started 48 hours post-exposure," Garcia continued.
When testing EIDD-2801's ability to prevent SARS-CoV-2 infection, researchers administered the drug 12 hours prior to exposure to the virus and every 12 hours thereafter. Study co-first author Angela Wahl reported good findings on the drug, indicating that the test procured promising results.
"Remarkably, we found that EIDD-2801 pre-exposure prophylaxis significantly inhibited SARS-CoV-2 replication – reducing virus titers in the human lung tissues of LoM by over 100,000 fold in two independent experiments," said the assistant professor of medicine and assistant director of the International Center for the Advancement of Translational Science.
The potentially life-saving study was supported through grants from the National Institutes of Health and the North Carolina Coronavirus Relief Fund.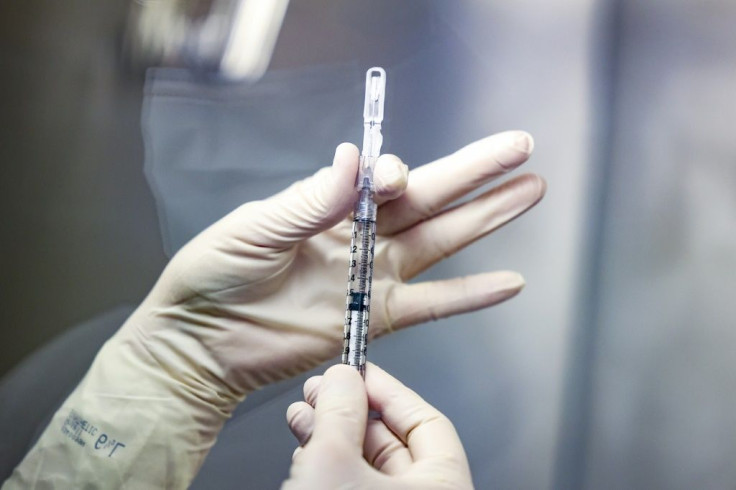 © Copyright IBTimes 2023. All rights reserved.
FOLLOW MORE IBT NEWS ON THE BELOW CHANNELS