Explained: Crypto Tax Provision In The Infrastructure Bill Awaiting Biden's Signature
KEY POINTS
On Nov. 5, the House of Representatives passed the $1 trillion Infrastructure Bill
The Bill await the President's signature, marking his first major economic reform
The controversial bill has been criticized for its 'vague' definition of important terms
One of the most talked-about bills in the crypto community, the infrastructure bill, was put to vote in the House on Nov. 5 and passed with 228 ayes and 206 nays. The bill now goes to the Oval Office, awaiting the signature of President Joe Biden.
The infrastructure bill is Biden administration's first major legislative priority and is extremely crucial for the president's political standing as well. However, what piqued the interest of a majority of crypto investors, traders and service providers are the policies regarding the taxation of cryptocurrencies and tracing of crypto transactions.
According to the provision in the infrastructure bill, all crypto exchanges will now be termed as "brokers" and cryptocurrencies and NFTs will be treated "like securities in terms of capital gains/losses." The definition of this term in the bill has raised a plethora of questions that remain unanswered.
A broker is "any person who (for consideration) is responsible for regularly providing any service effectuating transfers of digital assets on behalf of another person."
Under the crypto provisions of the bill, the "broker" will report all transactions under the current tax code, i.e., it will record the data of the sender as well as the receiver including the social security number. This provision nullifies the presence of privacy in crypto transactions, which is said to be a major reason for transactions in blockchain-based assets in the first place.
"The following information is now required to be reported to the IRS and to customers: (1) name, address, and phone number of each customer; (2) the gross proceeds from any sale of digital assets; and (3) capital gains or losses and whether such capital gains or losses were short-term (held for one year or less) or long-term (held for more than one year)," the bill reads.
Moreover, the definition of the term "broker" is too vague, a report by Quartz explains. One of the questions that needs to be answered is if the miners and other parties, who don't actually play a role in crypto transactions, would also need to pay taxes.
The Chief Strategy Officer of CoinShares, Meltem Demirors expressed her disapproval at the infrastructure bill in a tweet. "This bill is unconstitutional and inherently anti-American," she tweeted.
After passing through the Senate in August, the infrastructure bill was a matter of great concern for cryptocurrency enthusiasts who took to Twitter to reveal their anger on the matter. Efforts to bring changes in the bill led to no results, and it now awaits a signature from President Biden.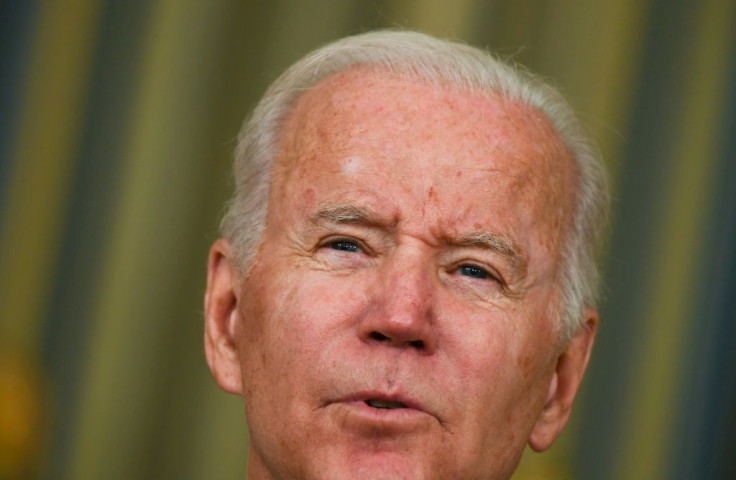 © Copyright IBTimes 2023. All rights reserved.
FOLLOW MORE IBT NEWS ON THE BELOW CHANNELS