F1: Lewis Hamilton Wins Because He Has 'Super' Cars, Former Driver Claims
KEY POINTS
Former F1 driver Robert Kubica claims Lewis Hamilton only won because of super cars
Kubica said that a driver's success always depends on the car he drives
Kubica has never bought a red car because of bad memories with Ferrari
A former F1 driver claims Lewis Hamilton wins championships because he has been driving "super" cars.
After Michael Schumacher, very few will disagree that Hamilton has become the most influential Formula One driver in the world. The Englishman now has six World Championships across his name and is expected to cop even more in the near future. Many believe that Hamilton is a one-of-a-kind driver but for former Ferrari prospect Robert Kubica, there's nothing special about the Mercedes superstar's legacy.
In a recent interview with Corriere della Sera (via Planet F1), Kubica commented on Hamilton's impressive career. According to the Polish racer, Hamilton has been driving "super Mercedes" cars for quite some time and it was mostly the reason why he wins. Kubica backed his statement by pointing out that the car plays a huge role in the success of any driver and that's just how F1 works.
"If you want to win you have to be in the best car, it always has been that way. He (Hamilton) has had a super Mercedes in recent years, but it has made the difference because when you can't go head-to-head you need to finish second, and he has learned this too," Kubica claimed.
"In 2018 Ferrari was very strong: they knew how to beat Mercedes [but couldn't]. The car has enormous weight in the fate of the driver," he added.
Kubica, who drove for BMW from 2006 to 2009, also revealed that he hasn't bought a single red-colored car because it reminds him of his failed Ferrari move in 2012.
"I will tell you something that I have never told anyone: I like red road cars. I have never bought one; if I don't see it I feel better," Kubica revealed.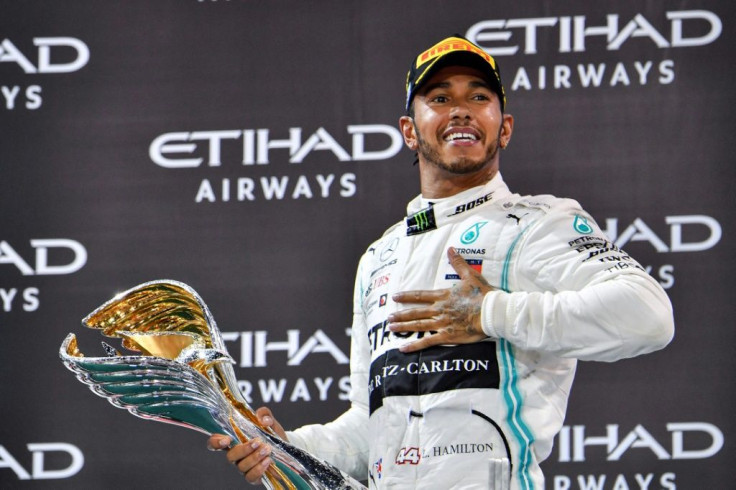 It will be remembered that Kubica signed a pre-contract to race for Ferrari in 2012, but the injuries he suffered at the Ronde di Andora rally in 2011 saw him unable to complete the move. He managed to make a thrilling comeback to Formula 1 in 2019, but after a disappointing season, he left and signed with Alfa Romeo as their reserve driver.
Aside from Kubica, another former Formula One star also had the same theory about Hamilton's success. According to Jacques Villeneuve, both Hamilton and F1 all-time great Michael Schumacher "only won when they had the best car." Based on Villeneuve's assessment, "if you put Lewis in a Williams, you do not win."
© Copyright IBTimes 2023. All rights reserved.