Facebook Paper: Why Investors Will Love The News Reader App
During a conference call to discuss Facebook's fourth-quarter and full-year earnings report on Wednesday, Facebook Inc. (NASDAQ: FB) CEO and Co-founder Mark Zuckerberg discussed the Menlo Park, Calif.-based social network's plan to continue building separate mobile apps to extend Facebook beyond its flagship, such as the Facebook Messenger app.
A day later, Facebook introduced Paper, a visual news-reader app that may change the way people use Facebook on mobile devices. Facebook plans to release Paper for iPhone on Feb. 3 but did not specify when the app will reach other mobile operating systems.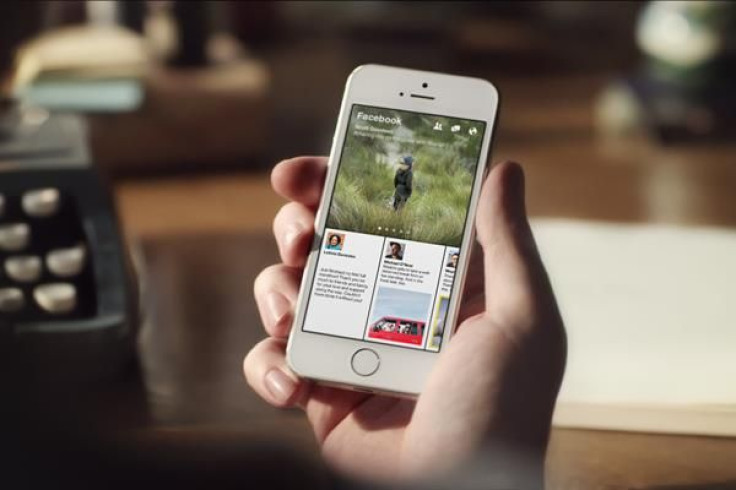 Paper is essentially a brand-new way to read a Facebook News Feed and make posts. Stories are stripped of the button found in the Facebook app and displayed in full-screen. Swipes and gestures are used to navigate through the app and pictures pan by tilting the phone.
Introducing Paper from Facebook on Vimeo.
Paper makes the entire News Feed a more immersive experience. It not only gives users a new way to use Facebook, it makes the product more engaging, which is certain to please Facebook investors, who are enjoying Facebook's surging value.
When making Facebook posts on Paper, users can preview what the final post will look like. Some have said that it's a better way to read and post to Facebook than the actual Facebook app.
Users can also create custom sections in Paper by themes and topics like photography, sports, food, science and design. These sections are curated by Facebook from publications and influencers, making Paper a tool for discovering new voices to follow on Facebook. Links to articles are turned into Twitter-like cards, and swiping up opens the full story within the app.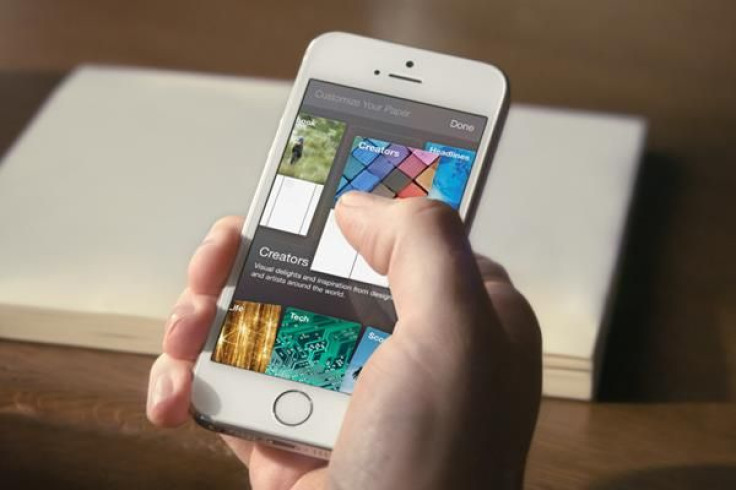 This feature of Paper is limited, as there is no offline mode and it doesn't work with all sites, just ones that Facebook's new content curators have picked. Most likely, Paper will serve to provide more value to Facebook's media partners. However, Facebook doesn't just curate from media outlets, but also from bloggers, industry leaders and laymen.
Each section has a cover photo, and stories are listed as cards along the bottom. Users can swipe left or right through the cards and select one to dive into. Once in a story, users swipe through cards one at a time to encourage spending more time on each post.
Facebook said Paper won't include ads at first, but history tells us that it's only a matter of time. By getting users to slow down and spend more time on individual posts, they will engage with sponsored content more. Paper also provides more incentives for brands to create visually compelling content on Facebook.
Paper is the first product from the Facebook Creative Labs, a team dedicated to creating the separate apps that Zuckerberg talked about. The team developed the Paper for more than a year.
If successful, Paper could steal users away from apps like Flipboard and Pulse, and get content creators to spend more time on Facebook than Twitter. It could even get more people to share posts publicly in hopes that Paper will pick up and share their content.
Will you try out the new Paper app? Let us know in the comments.
© Copyright IBTimes 2023. All rights reserved.
FOLLOW MORE IBT NEWS ON THE BELOW CHANNELS