Fairy Lights On Christmas Tree Cause House Fire Killing Mother, Children
A devastating house fire in Nottinghamshire, England, that killed a mother and her two young children Saturday was caused by fairy lights falling on a dried-out Christmas tree, investigators said. The children's father remained in hospital with critical injuries while their grandmother escaped unhurt.
Four fire crews and police reached the spot after they were called to the fire by neighbors Saturday. The firefighters soon extinguished the blaze and removed the five family members from the property. While Justine Collison, 33, and her daughter Izzy, 8, died on the spot, her son Harvey died in the hospital the following day.
"Tragically a boy, five, who was rescued from the house and taken to hospital has died. This follows the news that a girl aged eight and a woman aged 33 died following the incident. Our thoughts are with the victims, their families, friends and the community of Collingham at this difficult time," inspector Rich Stapleford had said, BBC reported.
Neighbor Paul Norton said he saw a "great big glow" outside his window.
"It was clear that the conservatory was on fire, so I called the fire brigade. Me, another guy and my son tried to break into the door to get the key to open it. By that time the first fire engine came," he said.
Norton's son said, "The front door was quite strong so we went round the back and tried to break through the back door. We were banging so hard, it was a single pane, I accidentally put my hand through and cut my finger. You could feel the heat inside the house."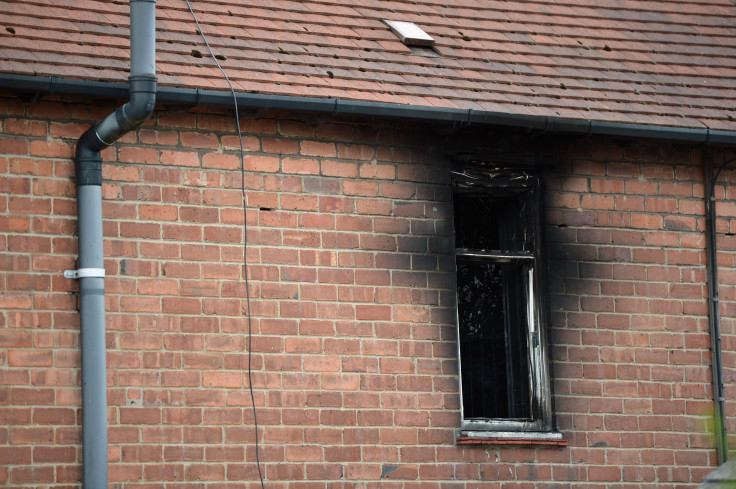 Tributes poured in for the family post the tragic incident.
"My beautiful best friend and her two beautiful children all taken in such awful circumstances. Gav is still fighting at present. I love you so much Justine, Izzy and Harvey," a person wrote on Facebook.
Describing Collison as a "lovely" person, her co-worker Catherine Hardy said, "You could not meet a nicer woman. She was always smiling and adored her children and her husband."
Speaking to Lincolnshire Live, Hannah Giles Knopp, a family friend, said, "It's just a shock. We were supposed to be having a party tonight and they were coming. I last had a text message from her the night before the fire. What can you say? It's devastating."
Collingham Fire Station too expressed grief in a Facebook message: "Words can't begin to describe how we all feel following the tragic events in Collingham on Saturday. Our thoughts, prayers and deepest sympathies are with the Collison family, their extended family, friends, neighbours and the entire community of Collingham as we try to come to terms with what has happened. One of the proudest things an on-call firefighter can do is to serve his or her own community, but when events like this occur it hits us hard. We are totally devastated, and we know that the healing process for the whole of our village will be long and difficult."
© Copyright IBTimes 2023. All rights reserved.