Fans React: Floyd Mayweather, Jr. Returning From Retirement Next Year
Undefeated boxer Floyd Mayweather, Jr. posted on his Instagram account, saying that he is coming out of retirement in 2020. It is also rumored that he is working with UFC President Dana White following his announcement on social media that the two are working on a "spectacular event" next year.
The post has gathered over 370,000 likes on Instagram but the comments were turned off on the particular post. This will be the fourth time that Floyd will be coming out of retirement, with the third one was announced after his fight with UFC star Conor McGregor.
Mayweather, 44, last fought on an exhibition match against Japanese kickboxer Tenshin Nasukawa for Rizin 14, a Japan-based mixed martial arts promotion. The fight ended with the American boxer winning via TKO after he knocked on the 21-year old Nasukawa three times in the first round.
The fight, however, was marred by controversies and was accused of being staged. Reports from The Sun UK said that the kickboxer was prohibited in using any moves of an MMA nature due to the penalty clause in their contract – meaning that the kickboxer should only use boxing once he meets "Pretty Boy Floyd" in the ring or he will be penalized heavily.
Undefeated in 50 fights, the former US Olympian's last official fight was against McGregor in August 2017 at T-Mobile Arena in Paradise, Nevada. Mayweather beat the Irishman in the 10th round via TKO. Prior to the bout, it was McGregor's debut professional boxing match.
Fans cannot help but share their opinions on who should Mayweather fight next.
Prior to the social media announcement, Manny Pacquiao has repeatedly called out Mayweather. Pacquiao, now a senator in the Philippines, posted on his Instagram account a video with Chinese billionaire Jack Ma asking him for a "real fight" or face the Alibaba founder in an exhibition match.
It is still unclear if his comeback will be a fight with the Filipino boxer or a clash in the octagon with McGregor but expect Mayweather to put his gloves back, especially if the price is right.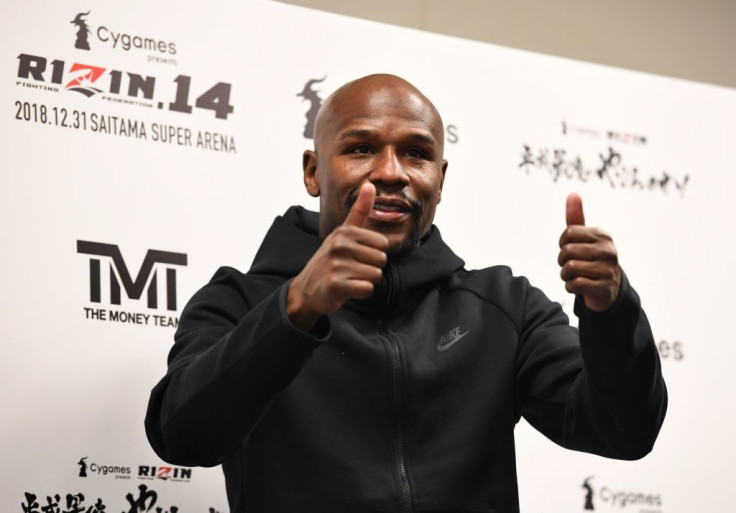 © Copyright IBTimes 2023. All rights reserved.