Far-Right Italian Man Kills African Vendors in Florence During Bloody Rampage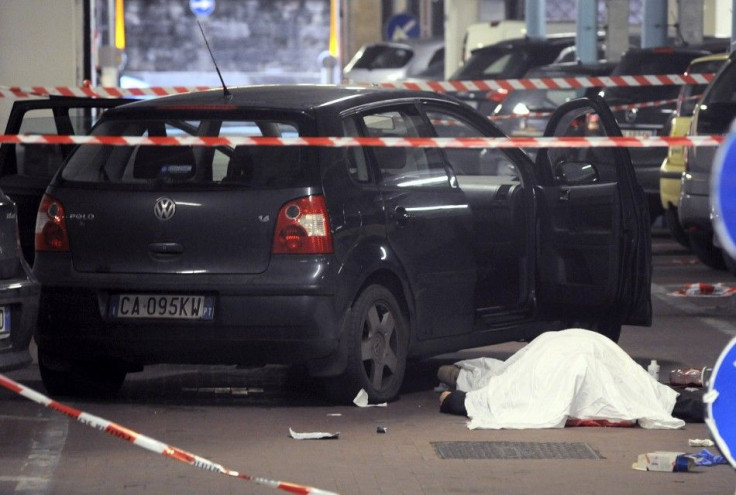 An Italian man with links to a far-right political group has been identified as the killer of two African immigrants, when he opened fire in the Piazza Dalmazia in Florence, according to reports.
The two victims were street vendors from Senegal in West Africa.
After shooting the unarmed Africans, Gianluca Casseri, 50, then boarded a white car and sped away and later appeared at the San Lorenzo market in the center of Florence where he again fired bullets at Senegalese traders, injuring two.
I heard what I thought were fireworks but when I turned around I saw three men bleeding on the floor, a trader told the La Repubblica newspaper.
Britain's Daily Telegraph newspaper reported that Casseri then drove to an underground parking lot with armed police officers on his trail. He then shot himself to death while sitting in his parked car.
According to Florentine police, Casseri was connected to a right wing anti-immigrant movement called Casa Pound. His hometown was the town of Pistoia in Tuscany.
Casa Pound, the Telegraph noted, was founded in Rome in 2003 and boasts about 5,000 members across Italy. However, Casa Pound is distancing itself from Casseri's actions and claims it does not condone violence, according to BBC.
Fabio Barsanti, a regional co-ordinator for the group, described Casseri as lonely and living in his own world but not crazy.
Casseri was reportedly employed as an editor for a fantasy/horror magazine.
Following the deadly shootings, about 200 Senegalese traders held a protest rally in Florence, chanting "Racists!" and "Shame, shame," according to media reports.
Matteo Renzi, the mayor of Florence, said his city was "shaken by the lone act of a crazed and pitiless killer."
He added that: These are the actions of a lone killer -- a lucid, mad and racist killer.
Giorgio Napolitano, the president of Italy, denounced the killings as a blind explosion of hatred and demanded Italian authorities combat in the bud every form of intolerance and to reaffirm the tradition of openness and solidarity in our country.
Illegal immigration -- especially from North Africa and West Africa -- is a growing concern for Italy.
© Copyright IBTimes 2023. All rights reserved.