'Fat Head And Big Ears': Chinese Journalist's Poem Taken Off Weibo After His Employer Thinks It's About Xi Jinping
KEY POINTS
The journalist described the cicadas as "self-proclaimed smart" creatures
He had to take it down soon after many questioned "what he meant"
His employer said he was "criticized" for the poem
A Chinese journalist had to pull down his poem on "cicadas" from social media after his employer felt the lines "fat heads and big ears" could be a slur against President Xi Jinping.
Xuan Kejiong, a reporter who works for the Shanghai Media Group, shared his work on Chinese social media Weibo on July 16 with his 1.6 million followers. In less than 30 minutes, Xuan's poem vanished from Weibo, reported Evening Standard.
Kejiong, in his poem, described cicadas as "self-proclaimed smart" creatures with "fat heads and big ears." He said they "crawled out of the dark."
"I can only use my butt to sing praises in summer. I don't know the sufferings and heat the world faces," the short poem read.
Soon, Shanghai Media Group was inundated by inquiries as to "what he really meant." The writer had to take down his poem immediately, though screenshots were already flying around by then.
The organization also published an apology which read: "The Shanghai Media Group has solemnly criticized the reporter, Kejiong, who realizes his mistake." The group added that they asked the reporter to "improve his political position and ideological understanding." "At a time when the public is anxious, it is also the responsibility of mature media people not to be misunderstood and used," the statement added.
Kejiong's posts have sparked heated discussions earlier too and have often appeared in China Digital Times, a website dedicated to collecting banned articles and speeches online in China, according to the Chinese website of Radio Free Asia.
However, some netizens rushed to Kejiong's support, claiming that his poem was based on what he "knew and experienced," but those in power interpreted it their way. "The emperor was suspicious when he knew it," some added. One reader posted a cryptic comment. "The cicada will die after the summer. How can something that everyone knows become a state secret?"
Many said they or their family members didn't initially understand Kejiong's blog post, but the meaning was clear after the "Chinese Communist Party made him delete it."
Meanwhile, there are reports that Kejiong himself has been banned from Weibo, and many related discussions have also been deleted.
The Chinese state has imposed strict censorship on all social media, including Weibo. During the COVID outbreak, Weibo censored several hashtags on food shortages, tagging them as misleading.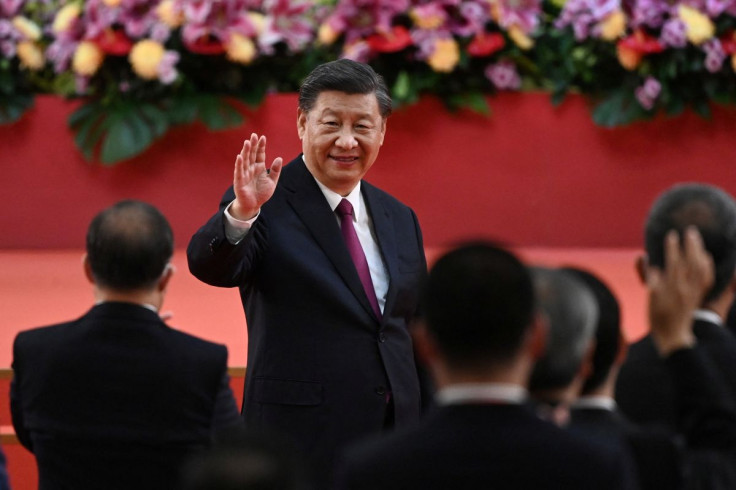 © Copyright IBTimes 2022. All rights reserved.
FOLLOW MORE IBT NEWS ON THE BELOW CHANNELS