Father To Floyd Mayweather Jr. On Next Fight: Pick A Tough Opponent Or Retire From Boxing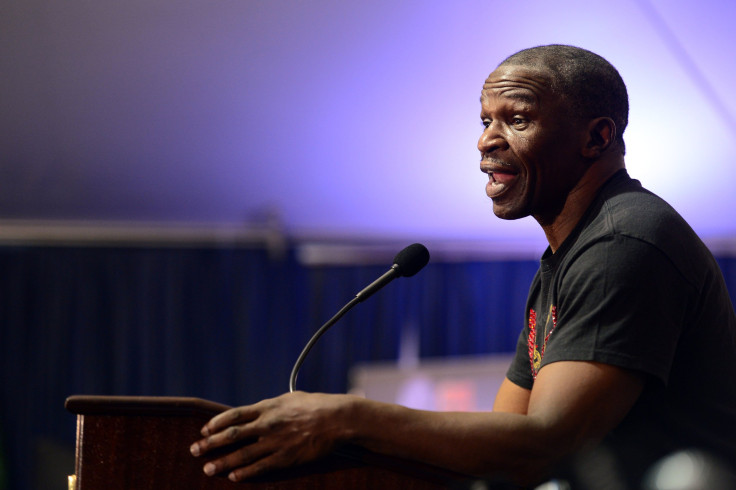 Floyd Mayweather Jr. is set to fight in September at the MGM Grand Arena in Las Vegas against an as-yet-unnamed opponent. But Floyd Mayweather Sr., the father and trainer of the top pound-for-pound boxer in the world, said if his son is going to pick an easy fight, he'd rather see him retire from the sport.
"Floyd told me he just wants to get a couple of easy fights," Mayweather Sr. told MLive.com. "My honest opinion, if he feels that way, he should get on out of the game."
Among the probable opponents for Mayweather Jr. in September are Amir Khan, Miguel Cotto, Keith Thurman, Timothy Bradley, Kell Brook and Danny Garcia. A rematch with either Manny Pacquiao or Canelo Alvarez is also possible but the former is coming off a shoulder injury, which could put him out of commission until September.
Mayweather Jr. defeated Pacquiao via unanimous decision in May and holds the World Boxing Council, World Boxing Association and World Boxing Organization welterweight titles.
From among the names mentioned, Khan and Thurman are the fighters who have been calling out Mayweather Jr. in recent weeks and months.
The outspoken Mayweather Sr. also fears the politics in the sport may come into play in giving his son the first loss of his illustrious boxing career.
"If he don't stop, it's showing -- the analysts, everybody, they don't like Floyd. When it goes like this, it's just a matter of time. They're looking for the next guy," Mayweather Sr. said in the interview.
Mayweather Jr. (48-0-0, 26 KOs) has previously said his next fight will be the last before retiring.
© Copyright IBTimes 2023. All rights reserved.