FDA Lifts Restrictions On GlaxoSmithKline's Diabetes Drug Avandia, After New Study Showed No Elevated Risk Of Heart Attack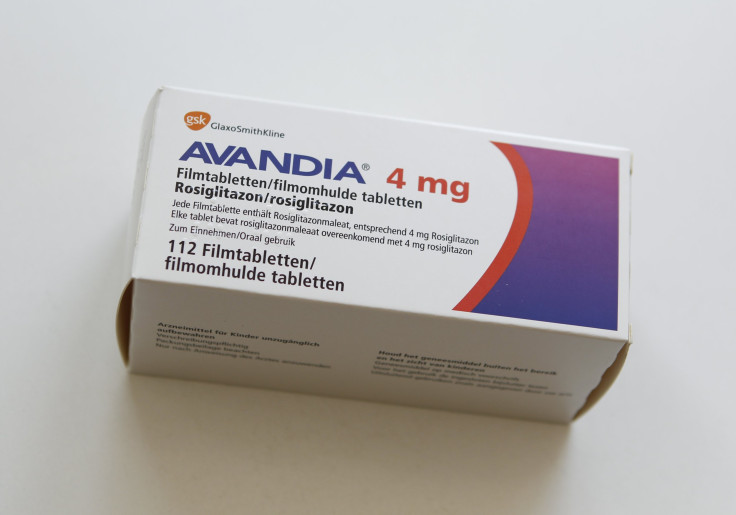 The U.S. Food and Drug Administration on Monday rolled back restrictions on diabetes drug Avandia, after data from a recent clinical trial showed no elevated risk of a heart attack in patients treated with the drug when compared to standard diabetes drugs.
The FDA's decision is expected to boost U.S. sales of the drug, which is manufactured by pharmaceutical giant GlaxoSmithKline PLC (NYSE:GSK). The British company has been defending the drug since 2007, when it was first linked to increased cardiovascular risk in clinical studies. In 2010, the FDA imposed restrictions on prescription and use of Avandia, which was one of the world's top-selling drugs at the time.
"Our actions today reflect the most current scientific knowledge about the risks and benefits of this drug," Janet Woodcock, director of the FDA's Center for Drug Evaluation and Research, said in a statement. "Given these new results, our level of concern is considerably reduced; thus, we are requiring the removal of certain prescribing restrictions."
The ruling also involves modifications to labeling about cardiovascular safety, and according to the FDA, once the changes are final, the drug could be used, along with diet restrictions and physical exercise, to lower blood sugar in patients with type 2 diabetes mellitus, putting the drug on par with other diabetes drugs currently available.
The FDA also said new trials would no longer be necessary or feasible, meaning GlaxoSmithKline will not be required to conduct more clinical trials to prove that Avandia is safe.
However, an expert who initially conducted an analysis linking Avandia to heart attacks voiced apprehensions over the rollback, adding that the drug could face stiff competition in regaining market share because several new diabetes drugs are now available.
"A single re-analysis of a trial does not exonerate a drug where all the other data point to increased cardiovascular risks," Steven Nissen, chairman of the Cleveland Clinic's department of cardiology, told Associated Press.
Nissen had conducted a "meta-analysis" combining 42 unrelated studies involving the drug in 2007 to show that Avandia posed heart attack risks, forcing the FDA to restrict the drug.
GlaxoSmithKline's shares rose 0.72 percent in after-hours trading as of 7:40 p.m. EST on Monday on the New York Stock Exchange.
© Copyright IBTimes 2023. All rights reserved.
FOLLOW MORE IBT NEWS ON THE BELOW CHANNELS