Fed proposes cap on debit card fees; MasterCard and Visa shares plunge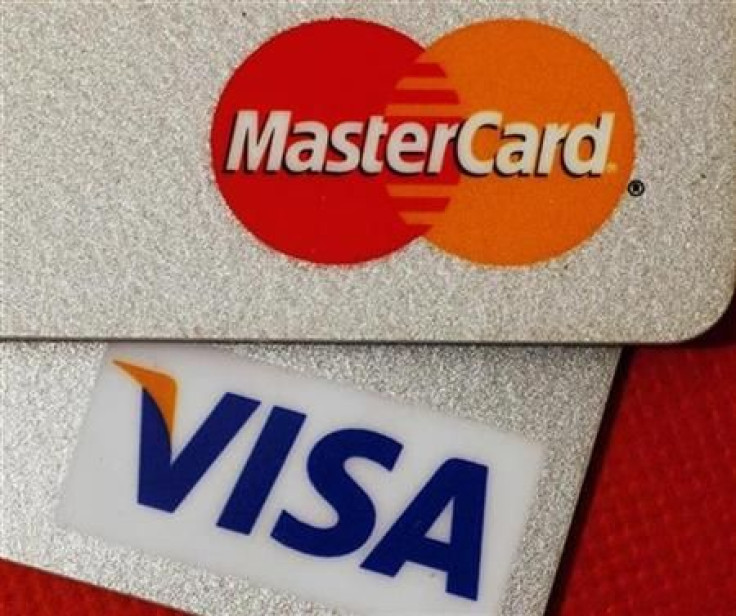 The Federal Reserve is proposing a 12-cent cap on fees merchants pay to banks pay for debit card transaction processing. Under the current system, merchants typically pay between 1 percent and 2 percent of the dollar value of each transaction.
The Fed's proposal also calls for a prohibit network exclusivity arrangements and routing restrictions.
The fee cap could significantly reduce the revenues of some major banks and credit card companies.
MasterCard (NYSE: MA) and Visa (NYSE: V) sank 10.32 percent and 12.67 percent in today's trading.
According to a recent Fed study, debit card use in the U.S. now exceeds all other forms of noncash payments and, by number of payments, represents approximately 35 percent of total noncash payments.
The central bank explained that the proposed measures "would establish standards for determining whether a debit card interchange fee received by a card issuer is reasonable and proportional to the cost incurred by the issuer for the transaction. These standards would apply to issuers that, together with their affiliates, have assets of $10 billion or more."
Certain government-administered payment programs and reloadable general-use prepaid cards would be exempt from the interchange fee limitations, the Fed added.
If the Board adopts the new rules, the maximum allowable interchange fee received by covered issuers for debit card transactions would be more than 70 percent lower than the 2009 average, once the new rule takes effect on July 21, 2011.
The proposed rule would also prohibit all issuers and networks from restricting the number of networks over which debit card transactions may be processed.
© Copyright IBTimes 2023. All rights reserved.