Fernando Alonso Pondering Formula E Switch As F1 Exit Nears
Fernando Alonso will leave Formula 1 at the end of the 2018 season, but is yet to reveal his plans for 2019 after confirming it is not the end of his racing career.
There have been lot of questions on what he will do next with a switch to the IndyCar Series in the United States touted as a viable option.
But Alonso ruled out a full-time switch to IndyCar in October, but admitted that he is keen to take part in the Indy500 race next season as he tried to complete motorsport's fabled Triple Crown as he has already conquered off the Monaco Grand Prix and LeMans 24-hours.
The only commitment he has for next year is the second-half of the World Endurance Championship with Toyota Gazoo Racing Team, but apart from that he is yet to reveal his plans.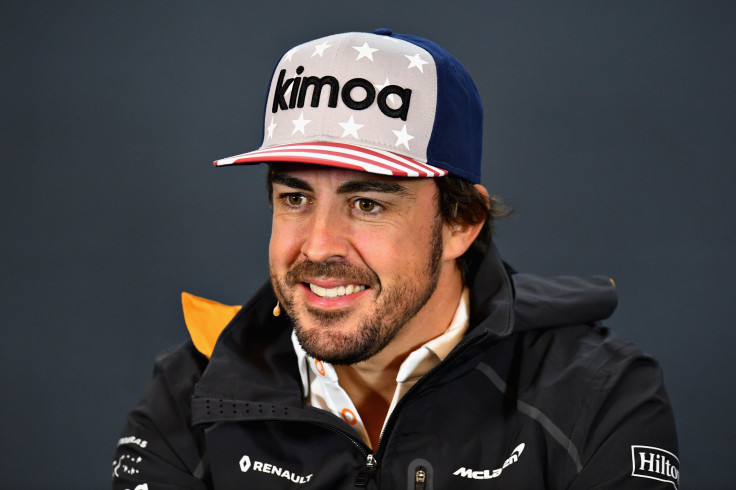 A Formula E spokesperson has revealed they have been in conversation with the two-time F1 Drivers' champion about a drive next season.
However, it has been a very "informal" discussion with the Spaniard yet to make a decision despite the Formula E boss Alejandro Agag admitting it will be a "privilege" to have Alonso on board as it will clearly boost the image of the sport.
"We've been speaking to Fernando on a friendly and informal basis for a while and he's always been very clear with us," a Formula E spokesperson said, as quoted on Essentially Sports. "Hopefully he will take a closer look at our championship and appreciate how much drivers can make a difference in our races and then evaluate his interest on whether to join the pack."
"It will then be up to teams to go after such a great talent, but he'll always be welcome in our championship," the statement added.
Alonso has made it clear winning races and challenging for titles is his main priority after struggling to do that in F1 in the last four years and Formula E could offer him a chance to do just that.
Former Ferrari and Williams driver Felipe Massa, who quit F1 at the end of the 2017 season has signed up for the electric single-seater racing series and believes Alonso could consider making the switch as early as next season (2019-20).
"He was thinking about Indycar, but now I think Formula E may have a better chance of getting him," Massa said.
"The Indy 500 is one thing, but for the championship I think Fernando may look at Formula E. It may be in a year, but I would not be surprised if it was earlier," the Brazilian F1 race winner added.
Alonso has two more races – Brazilian GP and the Abu Dhabi GP - before the curtains fall on his 17 seasons in the sport and the Spaniard is hoping to have at least a few on-track battles before he leaves.
© Copyright IBTimes 2023. All rights reserved.