Fernando Alonso's F1 Departure 'Sad', Could Have Won More Titles: Bob Bell
Renault Formula 1 team's chief technical officer Bob Bell admits it is sad to see Fernando Alonso leave the sport at the end of the 2018 season, but believes it is a normal process that cannot be avoided.
The Spaniard announced in August that the 2018 campaign will be his last in F1 after becoming disillusioned with the sport's predictability over the last few seasons — but he made it clear it did not mean retirement, leaving the door open for a future return. Mercedes, Ferrari and Red Bull Racing are the only three teams to have won races in the last four seasons.
Alonso's last win came in 2013 when he was driving with Ferrari and since joining McLaren in 2015, the Spaniard has been fighting on the wrong end of the grid. He is keen to find a new challenge where he can regularly fight for race wins and world titles.
The 37-year-old won two F1 Drivers' titles with Renault in 2005 and 2006 and came close on a couple of occasions during his stint with Ferrari between 2010 and 2014. Despite having only two titles under his belt, he is considered one of the best drivers the sport has seen.
Bell, who played a key role in helping Alonso to his two titles with Renault, admits it is "sad" to see the Spaniard leave the sport and says he could have won more titles. A lot of the blame for that lies with the McLaren driver as he was never in the right place at the right time.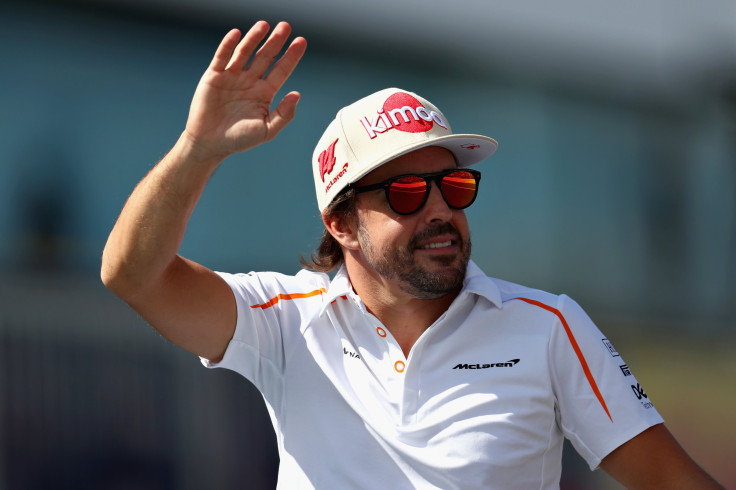 However, the Renault technical chief is clear that it is a normal cycle when a veteran in the latter stages of his career makes way for the younger generation. There is a lot of excitement ahead of the 2019 season with a number of young drivers in line to drive for the top teams.
Red Bull have hired Pierre Gasly to replace Daniel Ricciardo and the Frenchman will partner Max Verstappen, who may be a veteran when it comes to the number of races he has completed, but is still only 21 years old.
At Ferrari, the Italian team have chosen to replace veteran Kimi Raikkonen, who has been Sebastian Vettel's teammate since 2015, with young rising star Charles Leclerc. The Monegasque driver has impressed in his debut campaign with Sauber in 2018 and will be thrown in the deep end in his second season.
"It's very sad that Fernando is leaving F1. It's even sadder that he leaves with only two titles, because it should easily be four or five. But it's also just the normal cycle of the drivers," Bell said talking about Alonso's departure, according to Wheels 24.
"There are young and exciting talents coming to Ferrari and Red Bull next year, so it's the natural regeneration of the drivers," the Renault chief technical officer added.
© Copyright IBTimes 2023. All rights reserved.