FIFA Match-Fixing, Bribery Scandals Are The Latest Blight On Organization's Reputation, But Fans Aren't Surprised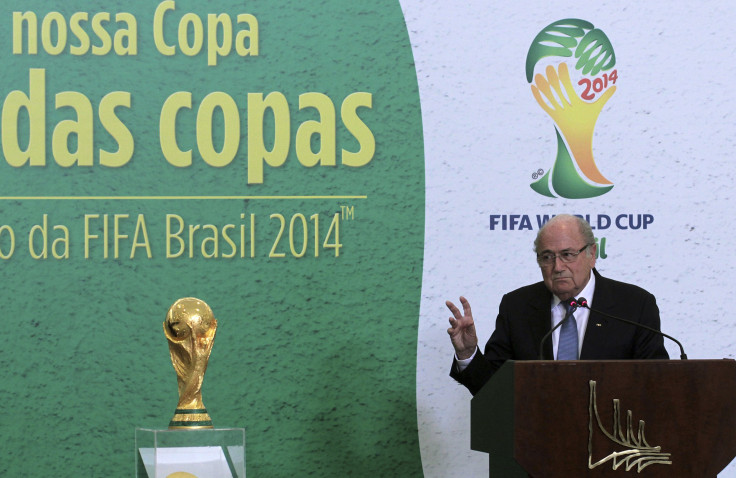 A FIFA investigative report revealing that a Singapore-based crime syndicate had likely fixed exhibition matches before the 2010 World Cup in South Africa was met by little more than a shrug from soccer pundits who have grown used to the organization's problems.
Using the findings of the FIFA report and interviews with several soccer officials, referees and gamblers, the New York Times determined that a crime syndicate with worldwide ties infiltrated the highest levels of international soccer in order to influence the outcomes for betting purposes. The criminal organization allegedly used Football 4 U, a company based in Singapore, as a front for its illegal efforts. The report says that the syndicate manipulated the outcomes of "at least five matches and possibly more" ahead of the 2010 World Cup, and attempted to influence as many as 15. According to the New York Times, Football 4 U-affiliated referees accepted bribes before making fraudulent calls on the field.
News of the corruption failed to draw much shock among sportswriters. Andrew Jennings, a noted journalist and author of "Omerta: Sepp Blatter's FIFA Organized Crime Family," dismissed the New York Times report as much ado about nothing.
"That New York Times story, I'm sorry, I don't rate it. it's just puffed up completely. It wasn't in the World Cup, it was some alleged qualifying game between two teams you've never heard of. An exhibition game. It doesn't matter," Jennings told John Hockenberry, host of The Takeaway radio show.
Later, Jennings compared the alleged bribery of FIFA officials to "jump[ing] a red light. There's a lot of low-level crime around," he said.
Ryan Nanni, a writer for SB Nation, echoed Jennings' thoughts on Twitter. "There are Hardy Boys books with more unexpected endings than "match fixing discovered in FIFA,'" he said.
The majority of soccer fans seems to hold some variation of that view. "FIFA have been involved in match fixing and corruption. And in other words tomatoes are red," one fan wrote.
Throughout its existence, FIFA has been a near-constant target for allegations of corruption. In fact, news of FIFA's report on match-fixing was released concurrently with a report by the the Sunday Times that stated former FIFA executive Mohamed Bin Hammam had bribed senior officials -- including the organization's former vice president, Jack Warner -- in order to secure Qatar's successful bid for the 2022 World Cup.
Allegations of corruption within FIFA will cast a cloud over the 2014 World Cup in Brazil, which begins on June 12. But Brazil's preparations for the Cup have already become an issue of their own; and for cynical fans, the reports weren't enough of a surprise to have much impact.
© Copyright IBTimes 2023. All rights reserved.