Filecoin Laments Shutting Out Crypto Supporters To Meet SEC Regulations
The much anticipated Filecoin token offering has gathered some $52m (£39.9m) of investments from Silicon Valley heavyweights ahead of the start of the sale on Thursday 10 August.
Filecoin, which will be used to power a large decentralised file storage system linked to the iconic IPFS protocol, is unique within the ICO space because it ticks a bunch of regulatory boxes with US regulator the SEC.
Filecoin is also the first ICO to take place on CoinList, the ICO platform developed by Protocol Labs and AngelList to be compliant with the SEC. Filecoin's ICO will demonstrate the use of SAFT (Simple Agreement for Future Tokens) under SEC Reg. D, 506(c).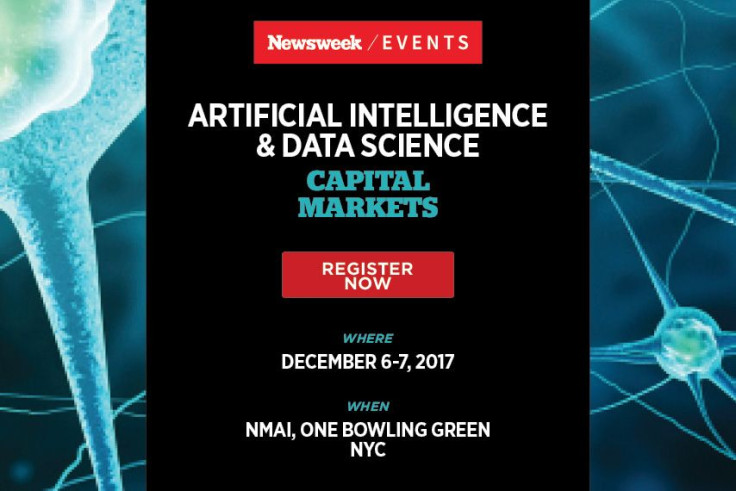 The whole thing is SEC compliant because only accredited investors can take part in the token sale; this means banks and recognised investment institutions, or high net worth individuals (HNWIs) with $200,000 to invest. It also sidesteps a major point of contention around ICOs, which sell tokens in systems that are yet to be built. Filecoins will not be distributed until after minimum of six months has passed (another box tick according to the SEC's exemption Rule 144), and those who hold off for longer are rewarded.
Juan Benet, founder of IPFS and CEO Protocol Labs, wanted to express his sincere apologies to those who will not qualify as accredited investors and therefore will not be able to take part in the sale.
He said: "It does have one huge side effect, or bad effect, which is that a lot of people that are used to contributing to these sales and have helped fund a lot of things like Ethereum, unfortunately they will not be able to participate. We wish we could include them.
"The accredited investor qualification based on net worth, assets, or income is a rule of thumb that the SEC has had for a long time. This rule is easy to apply across industries and across investor groups, but it definitely cuts too coarsely.
"This completely excludes some of the groups most capable of investing in these kinds of projects, for example, cryptography and game theory PhD students, and it includes lots of people who may have a lot of money but do not know a thing about crypto networks. This is obviously too coarse, and not a very accurate classification of who is capable of doing the due diligence on these projects.
"But at the same time, it's not clear how to improve the system. How else might the SEC get better certainty that investors truly knew what they were doing, understood the risks, and so on? How might they prove people truly were able to make the right call? Would one rather have them administer tests on cryptography, game theory, distributed systems, technology startups, and so on? This could end up worse."
So Filecoin placates the SEC thanks to a standard investor accreditation process, and avoiding the obligatory token pre-sale, raising funding for a network that does not yet exist. If when the network is launched the tokens are not securities themselves, then the restriction does not apply, and the tokens can be sold far and wide, said Benet.
"We think that when there is a token pre-sale, meaning when a group is raising funds before the network launches or before the token becomes usable, then the sale may constitute the sale of securities. For this case, we created the SAFT [Simple Agreement for Future Tokens], an instrument that is a security in the US, and covers the risky 'invest in the creation of the network' part.
"We think this route will be very useful for lots of participants in the industry, both network creators and prospective investors. It helps clear up uncertainties and charts a path toward more compliant token sales. Investors have clarity over the risks of their investment, they have stronger protections – in the form of liquidation, and network creators have clarity over whether or not what they're doing is a sale of securities."
Unsurprisingly, some very astute lawyers are closely following the ICO space. Speaking about the Filcoin ICO, Stephen Palley, a lawyer in the Washington D.C. office of Anderson Kill, said: "Can you comply with securities laws and raise significant amount of money selling tokens? Maybe so.
"The fact Filecoin has pre-sold $52 million to the likes of Sequoia and Union Square Ventures demonstrates the depth of interest in coin-based investments in the VC community.
"If Filecoin is able to successfully raise additional funds with an SEC compliant offering on CoinList that may be something of a turning point in the use of token sales for funding. It suggests that token sales may be something more than a way to raise large sums of money by skirting regulations.
"Another distinguishing factor is that Filecoin is more than 'a whitepaper and a dog' as one twitter wag has described some ICOs. IPFS is an established and (in my view) useful technology and the tokens will provide access to something that has current and existing utility. Time will tell if it's a wise investment or sound technology.
"From a US legal standpoint, they appear to have taken pains to be compliant. Those efforts have so far not impeded their ability to raise a significant amount of money."
Preston Byrne, a technology lawyer with expertise in blockchain/virtual currency/distributed ledger, was less lenient in his judgement.
Byrne said: "On one hand, Filecoin is marketing the early phases of this ICO as an investment opportunity. On the other, the project's private placement memorandum states that once the genesis block is hashed, the resulting coin should 'not be considered a security under U.S. securities laws' and somehow loses its character as an investment.
"ICO projects can't have it both ways. While selling the initial phases of an ICO to accredited investors, as is being done here, is undoubtedly an improvement over the status quo, this does not change the fact that the substance of any ICO investment is the underlying coin and coins are, for better or worse, treated by nearly everyone as investments and not as software licenses.
"When they become available to trade on public marketplaces I would expect UK rules regarding unfair trade practices and financial promotions would apply to their sale."
The dynamics of ICOs are fascinating, but Filecoin itself – like Ethereum – deserves to be classed as a game-changer. Filecoin creates useful proof of work, called proof of replication; the ability to store and share files when they are needed. Once the network is live and these tokens are being put to use to store files in a decentralised manner, this could drive a demand for storage hardware.
Benet said: "This is something that I'm surprised isn't being talked about more right now. I think it's a big story that the storage manufacturers need to hear more about.
"Large companies don't really understand a lot of this stuff yet, but we know there will be massive demand for lots of storage hardware, hard drives, solid state drives and so on. So it will be like the huge demand for Bitcoin mining hardware, but for disks.
"We do expect there will be some big centralised miners that will have a lots of storage and economies of scale. But there will also be a large cloud of small miners all over the world."
This article was first published on Aug. 4, 2017
© Copyright IBTimes 2022. All rights reserved.
FOLLOW MORE IBT NEWS ON THE BELOW CHANNELS