'Find And Poison These Rats': Ukraine's National Security Officer Wants To Expose 'Traitors' Helping Russia
KEY POINTS
The secretary of Ukraine's National Security and Defense Council made the comments, while speaking to Radio NV
Oleksiy Danilov said it was important to find the traitors
The Security Service of Ukraine reported finding a "mole," who was working as an employee
The secretary of Ukraine's National Security and Defense Council said Thursday it was important to find and hold accountable citizens who have been working for Russia and providing intelligence to Moscow's forces.
Oleksiy Danilov said "we need to find and poison these rats." Danilov commented on Ukrainians allegedly helping Russian forces with information just a day after the Security Service of Ukraine (SSU) reported finding a "mole," who was working as an employee of the coordination headquarters of the SSU directorate in Kharkiv Oblast.
"With modern means available, it is impossible to hide any truth. No one can hide it... And all the people who took part in this shameful act, who did this all, will definitely be exposed – it's only a matter of time," Danilov told Radio NV, adding regardless of which offices the "moles" are working in, they must be identified.
"If I could have the opportunity to check all of our country's citizens for involvement in cooperation with the Russian Federation, I would definitely do it, because this is a very dangerous situation. And it doesn't matter where those moles are today. We need to find and poison these rats. We need to ensure that none of them remain on our territory. This is a matter of our national security. And their presence in any agencies is very, very dangerous. Why? Because the Russian Federation does not give up hope of achieving its main goal — to destroy us as a state," Danilov said, according to a translation by Ukrinform.
On Wednesday, SSU spokesman Artem Dekhtiarenko said that the suspected "mole" is believed to have been recruited by employees of the FSB of the Russian Federation in March. He reportedly got a job at the Anti-Terrorist Headquarters of the Security Service of Ukraine in Kharkiv Oblast.
The person, who has not been identified, has been detained by Ukraine's officials. He had access to several information related to Ukraine's SSU and the Armed Forces, Pravda reported at the time. He allegedly passed on information such as the offensive routes of the Armed Forces of Ukraine and locations of checkpoints and military equipment to Russia's army.
"No matter how the Russian Federation tries to weave its agent network in various authorities, we systematically oppose it. Today, this has become one of the main priorities of the Service. After all, effective work to identify enemy agents and collaborators not only allows you to save hundreds and thousands of lives, but also generally brings our victory closer. And cleaning the SBU is one of the important areas of such activity. All traitors will be severely punished!" acting head of the Security Service of Ukraine, Vasyl Malyuk, said in the statement [Google Translate showed].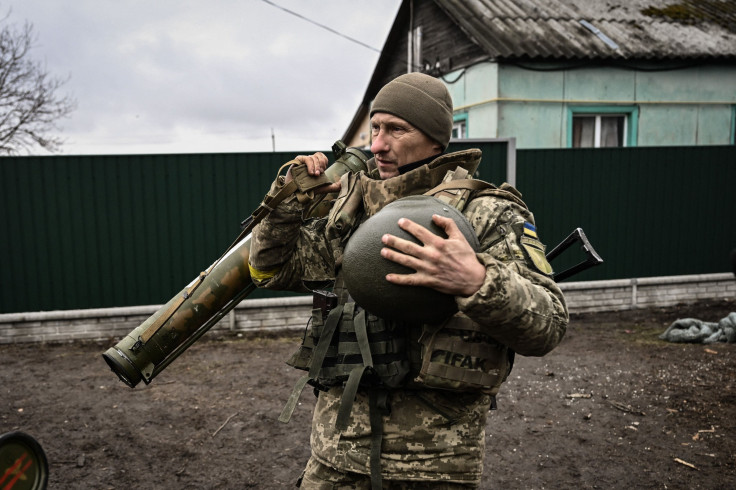 Read more
Russia Has Lost 43,000 Military Personnel In Ukraine Invasion: Report
Ukraine Army Successfully Inflicts Losses On Russian Soldiers
© Copyright IBTimes 2023. All rights reserved.