Fire Threatens Los Alamos National Laboratory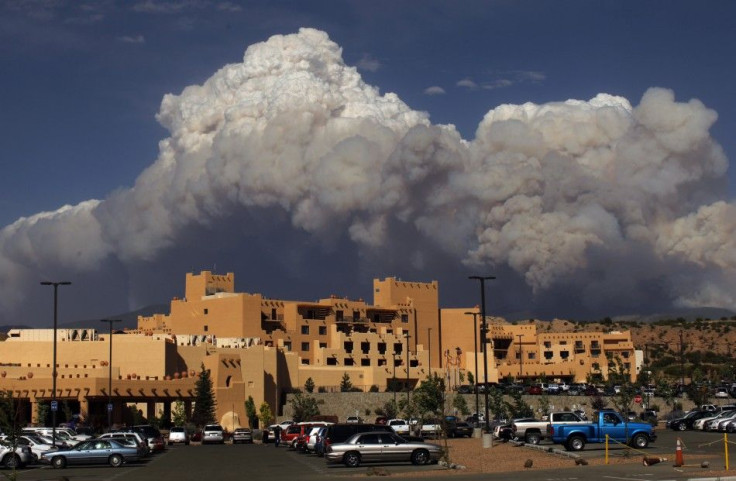 A wildfire blazing across New Mexico has shut down the Los Alamos National Laboratory, as flames came within a mile of the famed nuclear research facility.
As of last night the Los Conchas fire had consumed between 4,000-6,000 acres across the state, forcing people to evacuate their homes and leading officials to evacuate Los Alamos' emergency facilities.
All laboratory facilities will be closed for all activities and nonessential employees are directed to remain off site, a statement on the laboratory's website said. Employees are considered nonessential and should not report to work unless specifically directed by their line managers.
Los Alamos is one of the leading scientific research facilities in the country and was the site of the Manhattan Project, which developed the first nuclear bomb. It continues to do research on nuclear weapons, and officials emphasized that they were taking precautions to safeguard nuclear material stored at the lab.
Emergency crews have been dispatched across the lab to protect key facilities and materials, spokesman Jeff Berger said. Protected areas include all hazardous and radioactive facilities and our proton accelerator and super-computing centers.
© Copyright IBTimes 2023. All rights reserved.