Firing Squad Execution Bill Passes Utah House, Heads To Senate Amid Debate Over Lethal Injections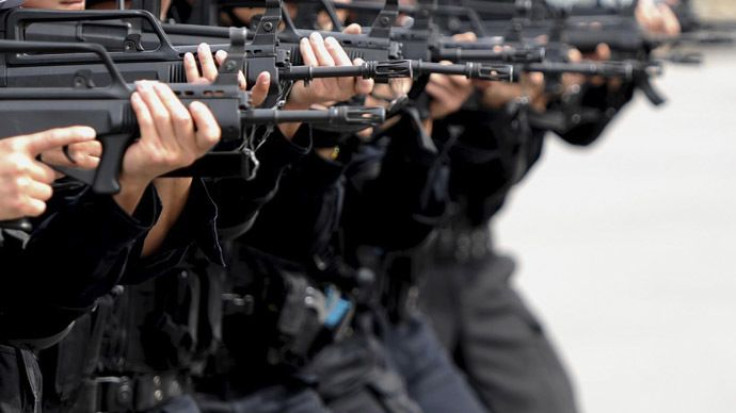 Utah's Republican-controlled House of Representatives passed a controversial bill Friday that would restore firing-squad executions in the state. The reps voted 39-34 to approve the legislation, which faces an uncertain outcome in the state Senate, the Associated Press reported.
The disputed measure would allow Utah to employ a firing squad for an execution when the state cannot lawfully obtain lethal injection drugs 30 days before the imposition of the death penalty. Lawmakers voted to discontinue Utah's use firing squads for executions in 2004, amid criticism and media attention, the AP reported.
State Rep. Paul Ray, a Republican who sponsored the bill, has argued a firing squad is faster, more humane and more reliable than other methods used to put inmates to death. "We have to have an option," Ray said at a news conference Wednesday, according to USA Today. "If we go hanging, if we go to the guillotine, or we go to the firing squad, electric chair, you're still going to have the same circus atmosphere behind it. So is it really going to matter?"
A European-led boycott on the export of medical drugs to U.S. correctional agencies has caused a number of states to run out of the three-drug cocktail that they use for lethal injections, the Guardian reported. There were a spate of botched lethal-injection executions last year as states struggled to obtain the necessary drugs, which led to intense scrutiny of capital-punishment methods, the National Journal said.
Utah isn't alone in seeking alternative ways to execute prisoners on death row. The Wyoming House of Representatives passed a bill Thursday that would allow firing-squad executions, while Oklahoma is debating the use of nitrogen gas to execute inmates.
However, some argue death by firing squad is not the answer. The Death Penalty Information Center, a Washington-based nonprofit organization that opposes capital punishment, has argued firing squads are not foolproof and can cause slower, more painful deaths in cases when inmates move or shooters miss their hearts, the AP reported.
© Copyright IBTimes 2023. All rights reserved.