'First Time In The World': Doctors Remove Kidney, Part of Lung Of Covid Survivor With Extreme Black Fungus Infection
KEY POINTS
Black Fungus usually infects eyes, nose and ears of people with reduced immunity
First such case where it has infected kidneys and lungs: doctors
Gallbladder gangrene, another post-COVID complication, was reported recently
Doctors had to remove a kidney and a portion of the left lung of a 34-year-old man in India who developed an extreme case of mucormycosis following a coronavirus infection.
Mucormycosis, commonly known as Black Fungus, is a deadly post-COVID infection; thousands of cases were reported widely from India earlier this year. The fungus is commonly occuring but reduced immunity, often attributed to the use of steroids in the treatment of COVID-19, allows it to infect organs such as eyes and ears. Treatment often involves removing the infected organs to save the life of the patient. Still, the condition is said to have a mortality rate of over 50%.
The surgery was performed by doctors at the Sir Ganga Ram Hospital in the Indian capital of Delhi, reported NDTV. Doctors said in this case the fungus had infected the right kidney, lung and sinus, and was reportedly the "first such case in the world happening after Covid infection."
The patient, from Ghaziabad on the outskirts of Delhi, approached the hospital with a post-COVID illness, including breathing difficulties, blood in sputum and high fever. Tests revealed the mucor had not only penetrated his nasal cavity, but also his left lung and the right kidney.
"The portion of the lung and the kidney both had been severely damaged and there was a fear of further spread. Therefore, an emergency removal of mucor-infected areas was planned," the hospital said in a statement.
"Since mucor is a fast-spreading disease and could have further damaged his other organs, as a life-saving procedure, immediately a part of his left lung and the entire right kidney was removed in a complicated surgery which lasted six hours," the statement said.
During the surgery, the fungus was found to have almost spread to the man's liver and the large intestine.
Dr. Ujjwal Parakh, a senior consultant at the hospital, said the patient is recovering well and would be on oral anti-fungal medicine for a few more weeks.
India is battling a devastating wave of COVID-19 with over 33 million cases and nearly 445,000 deaths to date.. According to the country's health officials, over 45,374 cases of Black Fungus were recorded till July, when the second wave of infections was at its peak. More than 4,200 deaths from the fungus were also reported during this period.
But the bad news does not end there. A new horrific post-COVID condition was developed last week, with at least five people who have recovered from COVID-19 contracting gallbladder gangrene. The condition has a high morbidity rate and the patients required emergency surgery.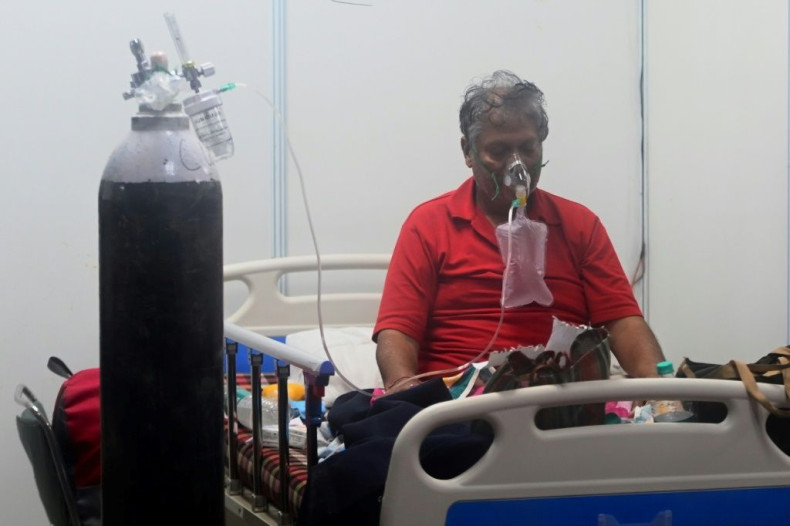 © Copyright IBTimes 2022. All rights reserved.